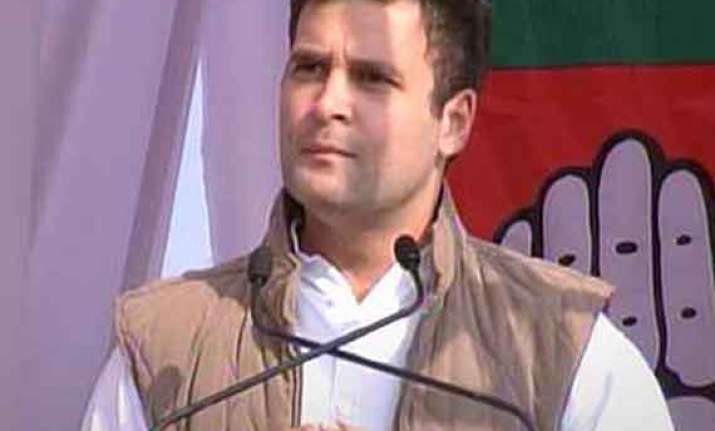 Gauchar: Rahul Gandhi today said he shared a special bonding with Uttarakhand where he and his father did their early schooling and promised fast tracking the process of rebuilding lives in the calamity-hit regions of the hill state if the party returns to power at the Centre.  
"Both the Central and state governments will work in tandem to pace up reconstruction efforts in Uttarakhand to resuscitate the lives of people hit by the unprecedented tragedy last year,"  he said, addressing a campaign meeting here in support of party candidate from Pauri Harak Singh Rawat.
Referring to his visit to Gauchar when the state was grappling with the effects of the June disaster, Rahul said he understands what people have gone through and would work to ensure that rehabilitation efforts are paced up to help people get back on their feet in flood ravaged areas.  
"I came to your homes, shared your woes and stood for you (during the tragedy). The tragedy that struck Uttarakhand last year shook the whole nation.
"I can assure you that if Congress returns to power at the Centre, both the central and state governments will work as a team to fast-track rehabilitation and reconstruction efforts in the state," he said.