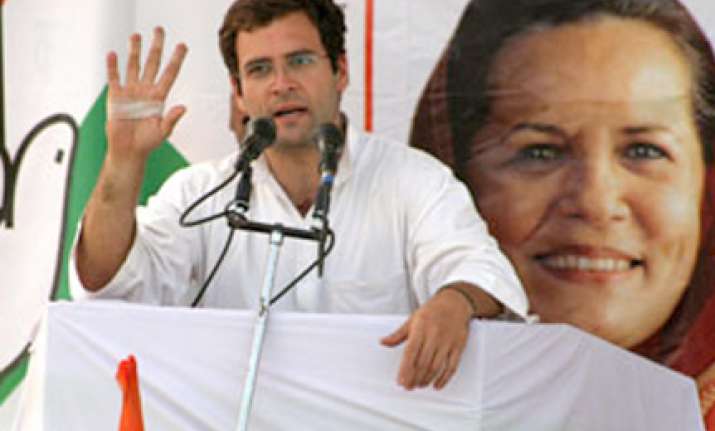 The UPA government's diplomatic moves against Pakistan in the wake of Mumbai terror strikes have helped change world opinion against that country, Congress general secretary Rahul Gandhi said on Tuesday.
"The world opinion on Pakistan has changed a lot due to smart diplomatic actions of the UPA government in the wake of 26/11," Rahul told reporters in Shimla.
The world view on Pakistan today is very different from what it used to be under the NDA rule, he said. 
"I am very pleased with the UPA positioning India diplomatically in the world, particularly in the context of our hostile neighbour Pakistan after 26/11," he added. 
Rahul, however, said we should not be obsessed with Pakistan in our external affairs. 
"India cannot be compared to Pakistan in the world affairs...India has a larger role and status internationally...Pakistan shall occupy a small piece of our diplomatic policy," he added. 
"I do not wish to talk even for five minutes about Pakistan," he said and strongly refuted the charge that New Delhi faced embarrassment after the joint declaration with Pakistan at Shram-e-Sheikh. 
"There was a vast difference between what happened there and what was reported," he said. 
The Amethi MP said internal happenings in Pakistan have an impact on us and we need to remain alert. PTI