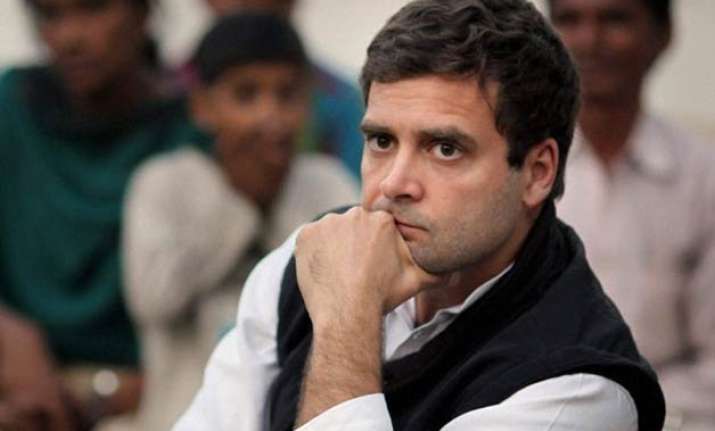 New Delhi: Congress vice-president Rahul Gandhi is expected to return from his sabbatical tomorrow, according to a report published in Times of India.
According to the report, Rahul was expected to be back on Monday to attend launch of Ambedkar birth anniversary celebrations. But it has been delayed by two days and that Rahul may return on Wednesday.
In between this, Rahul skipped the meeting of the high-powered panel on Ambedkar celebrations which he co-chairs.
Rahul's absence has also forced that party to put off its mega celebration plan to mark Ambedkar Jayanti. The party has now decided to hold a low-key function today to celebrate the 125th birth anniversary of BR Ambedkar. 
Congress's SC department too wanted to organise a public meeting at Talkatora stadium on Amedbkar Jayanti, but the uncertainty over Rahul's return and preparations for the Kisan Rally on April 19 prompted it to drop the plan.
Rahul is on leave before the beginning of the Budget Session of Parliament with no indication of disclosure about the place he has gone to. After he went on leave, Congress leaders said he had requested for time to reflect on the future course for the party. 
Rahul's long 'leave of absence' has also accentuated the debate in the Congress on his possible elevation with clear differences among party leaders on the issue.