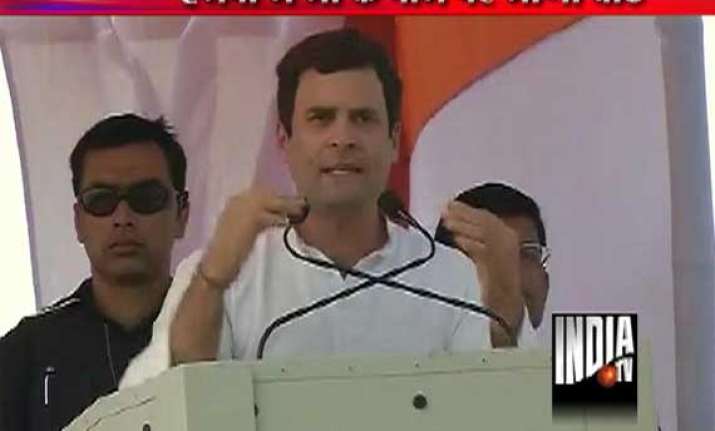 Shahdol (MP): Trying to strike an emotional chord with the Madhya Pradesh electorate on the eve of state assembly elections, Rahul Gandhi reminded his audience that his mother Sonia Gandhi was in tears as she failed to cast her vote in Lok Sabha when her pet project was being passed in August.
"I was sitting behind (in the house) and was watching my mother as I knew she was not well. After sometime, I saw her leave with (Kumari) Selja (minister of social justice and empowerment). I got little worried.
"I told her (Sonia) let's go to hospital. But she refused. She said 'I will not leave until the food bill is passed'. She said 'do whatever you want to do, but I will not leave. She said 'she has fought for it for years," a visibly emotional Rahul Gandhi said, launching the election campaign in the state that will go to the polls Nov 25.
"By that time voting had started. This time I was adamant that she has to go to hospital. I dragged her to hospital. But even then she was not ready to go. She was crying. And I asked her and she told me that she wanted to vote (for the bill) but could not."