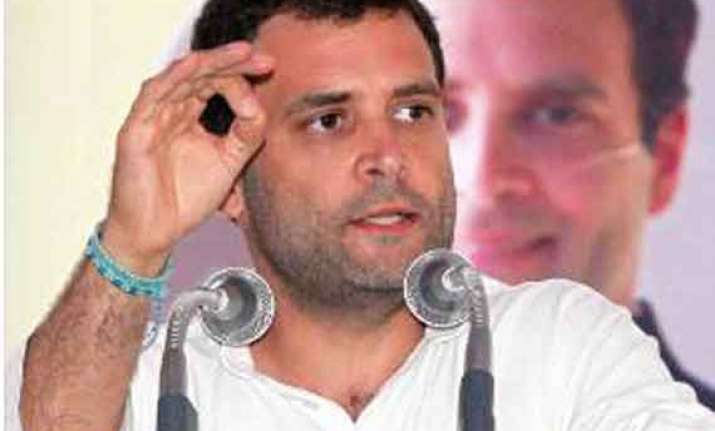 Warrangal (Andhra Pradesh): Congress vice president Rahul Gandhi Friday accused the TRS for not being serious about the formation of Telangana, while also wooing the farmers by citing UPA's farmer-friendly initiatives.
"When we drafted the Telangana bill for parliament, TRS (Telangana Rashtra Samithi) never helped in it, it was not a part of it," he said in an election rally in this Andhra Pradesh town.
Gandhi also alleged that when Telugu Desam Party (TDP) chief Chandrababu Naidu was the chief minister of the state, the condition of farmers was pitiable.
"When the UPA came to power in 2004, we opened the gates of the banks to farmers so that they get easy loans. We also gave them a debt waiver of Rs.70,000 crore," he said, asking them to to vote en masse for Congress and assuring the United Progressive Alliance would keep working for their cause.