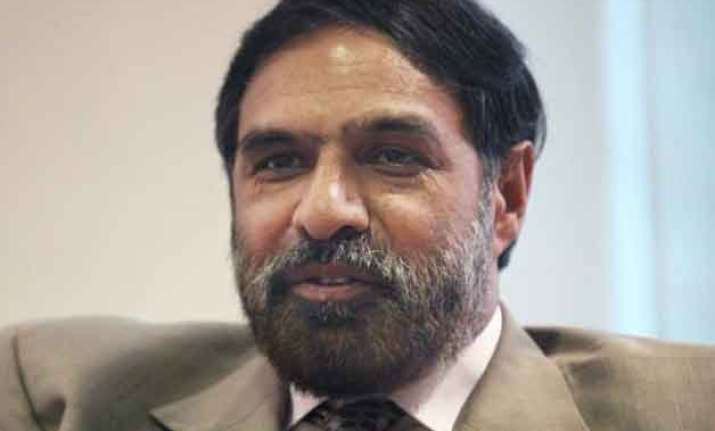 New Delhi: Congress today kept up its attack on the Narendra Modi government over the Rafale deal with France and questioned why the state-owned Hindustan Aeronautics Ltd was kept out of the agreement for the purchase of the fighter jets.
Targeting the NDA dispensation as it completes its first year in office, Congress leader and former Union Minister Anand Sharma said that as per the earlier arrangement, HAL was to manufacture 108 jets through transfer of technology from the French company.
"Then why was HAL kept out of the government-to-government agreement despite the fact that the state-owned company has assembly lines in view of its old collaboration with France on the Mirage deal?" Sharma asked at an AICC briefing.
Further looking to corner the ruling BJP, the senior Congress spokesman said he wanted to know which private sector firm had been brought in and whether it was in the national interest to keep HAL out of the deal.
"These questions will be raised and the government will have to respond," he said.
This was the second day running on which Congress raised questions over the fighter jet deal. During his visit to France last month, Modi had signed an agreement for buying 36 Rafale jets in fly-away condition at a cost of over USD 6 billion.
Former UPA Defence Minister AK Antony had yesterday raised several questions over the deal as he wondered whether the Finance Ministry and Defence Acquisition Council were taken on board while clinching the agreement with France.
He had also claimed that several opposition and some BJP leaders like Yashwant Sinha and Jaswant Singh had opposed the purchase of the fighter jets under the UPA regime after finding fault with it on different counts.
Antony had insisted that neither the Prime Minister nor the Defence Minister or the Armed Forces could procure any equipment bypassing the Defence Acquisition Council.
During his tenure as Defence Minister, Antony had said what was being sought to be achieved was acquisition of 18 aircraft in fly-away condition while the remaining 108 jets were to be manufactured through a technology transfer agreement by HAL.
However, the company was not ready to transfer technology under the agreement, Antony had said.