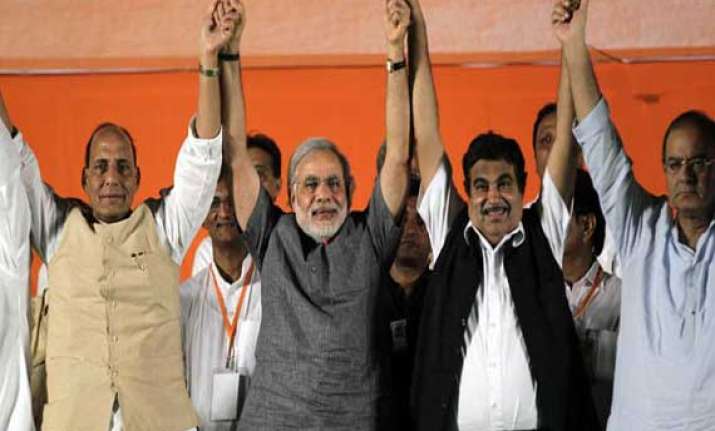 New Delhi:
Ahead of its rpt its possible government formation, a group of four top leaders, including Narendra Modi and party chief Rajnath Singh, has emerged as BJP's Core Group that is expected to take all key decisions.
The meeting of the group, which also includes former party chief Nitin Gadkari and Arun Jaitley, took place today at Ahmedabad.
Party sources said that henceforth the core group would be taking key decisions.
Earlier, these decisions were taken by the party's Parliamentary Board, the highest decision-making forum which also has party veterans L K Advani and Murli Manohar Joshi, besides Sushma Swaraj, M Venkaiah Naidu, Ananth Kumar, Thawarchand Gehlot and Ramlal as its members.
All four members of the core group are already members of the Board.