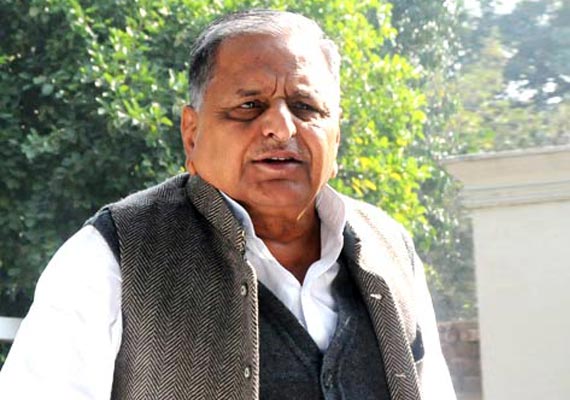 Lucknow, Mar 22: Samajwadi Party chief Mulayam Singh Yadav today said his government will fulfil the promises made in the election manifesto in spite of the state's "resource crunch" caused by the "previous Mayawati government".  
"Due to the previous BSP regime, the state government is facing resource crunch. It did nothing to increase revenue...", Yadav said, addressing party workers here.  
Despite this, the state government will increase resources and meet its promises, he said.
"You all will not have to come to Lucknow to get your work done. Such an arrangement would be made that there will be timely action on applications. You can also ask your CM on when your work will be completed," Yadav said.  
Yadav said he did not become chief minister as by remaining outside, "I will keep an eye on government's functioning and ensure that the promises in manifesto are fulfilled in five years".
He alleged that BSP government had spent over Rs 45 thousand crores on construction of parks and memorials.  
"If this money would have been used in development works, the state would have worn a different look. The creation of new districts has also added to financial miseries," he said.  
Yadav also said "fake cases" lodged against party workers in the previous regime would be reviewed and withdrawn.