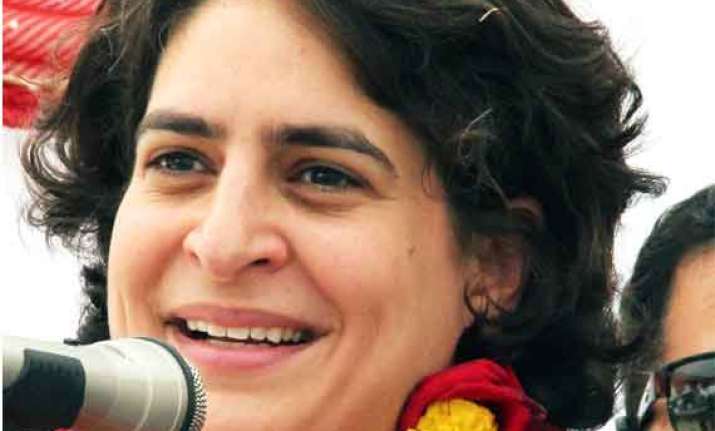 Rae Bareli (UP): Targeting Narendra Modi, Priyanka Gandhi today warned against concentration of power in one person.
A day after breaking her silence on the continued "political" attacks on her husband Robert Vadra, the Congress star campaigner maintained that personal attacks should be avoided in electioneering and focus should be on real issues affecting the people.
"If all power is concentrated in the hands of one person, is it a good thing? Or should people have power?" she asked while campaigning for her mother Sonia Gandhi here.  
Taking up the issue of personal attacks during campaigning, she said, "These days you can hear discussion on many things on TV. Personal attacks are being carried out. But this is not politics.
This is being done to mislead people.  Discussions should be done on real issues. What are the problems of people? Discussions should be held on these issues."