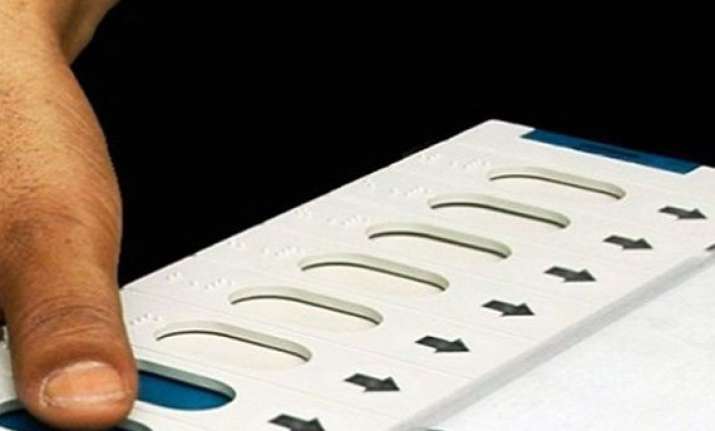 Chandigarh: Prestige is at stake as top guns of Haryana politics including the kin of the three famous 'Lals' battle it out in a multi-cornered contest for the October 15 Assembly elections.
Unlike in the recent past, when the fight has mainly been limited between Congress and Indian National Lok Dal (INLD), a number of new players have thrown their hats in the ring this time.
However, Congress, BJP and INLD are being seen as the main players, with all three hoping to capture power on their own.
BJP for the first time in the history of Haryana, which was carved out as a separate state in 1966, is contesting on all the 90 seats on its own. Two new parties—former Union Minister Venod Sharma-led Haryana Jan Chetna Party (HJCP) and Independent MLA Gopal Kanda's Haryana Lokhit Party--, besides BSP, Haryana Janhit Congress and the Left parties are also trying their luck.
Two-time Chief Minister Bhupinder Singh Hooda, son of veteran freedom fighter late Chaudhary Ranbir Singh, is seeking re-election from his Garhi Sampla Kiloi constituency in Rohtak district.
Opponents taking on Hooda in Kiloi may be lesser-known politicians, but the Chief Minister faces the challenge to lead Congress to a third-time win in a row in the wake of anti-incumbency and other factors.
While Haryana's famous 'Lals'—Devi Lal, Bansi Lal and Bhajan Lal—may have dominated the state's political landscape for decades, years after they are gone, their progenies and kin who are contesting from different seats this time hope to keep the family name flying high.
Devi Lal's son former Chief Minister Om Prakash Chautala and the latter's son Ajay Singh may be out of the contest this time in the wake of their sentencing in the teachers' recruitment scam last year, prestige is at stake for the kin who are in fray fighting from the seats represented by the jailed leaders.
O P Chautala's another son and senior INLD leader Abhay Singh is seeking re-election from Ellenabad Assembly segment.  In the absence of the jailed leaders, he faces the tough challenge to lead his party to victory.
Indicating that it is a do-or-die battle for the INLD this time, with the party being out of power for a decade, even O P Chautala, who is out on bail on health grounds, has joined the campaigning.
INLD is contesting on 88 seats while the remaining two seats are being fought by its ally Shiromani Akali Dal (Badal).
First woman from the Devi Lal's clan to enter politics, Naina Singh, wife of Ajay Singh Chautala, has entered the poll arena from her husband's Dabwali segment while her son and Hisar MP Dushyant Chautala is fighting from Uchana Kalan, the seat at present represented by O P Chautala.  Congress has nominated Devi Lal's youngest son Ranjit Singh from Rania constituency.