Follow us on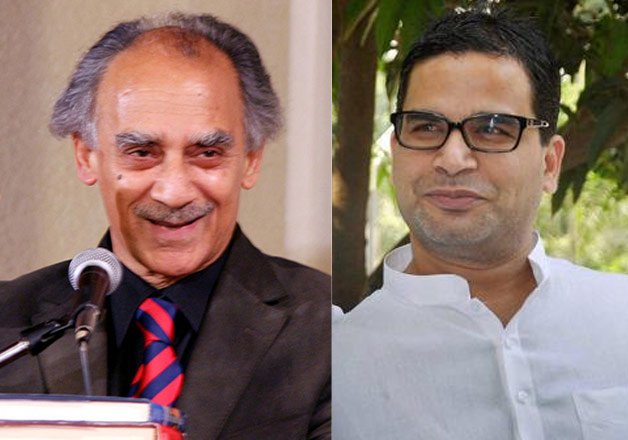 New Delhi: Election strategist, Prashant Kishor, on Thursday met disgruntled senior BJP leader Arun Shourie in New Delhi, sparking speculation over future plans of the master strategist.
The meeting between Kishor, credited with Nitish Kumar's victory in Bihar Assembly polls, and Shourie comes at a time when the former union minister has been sharply critical of Prime Minister Narendra Modi and the BJP.
When Kishor was asked about the purpose of this meet, he said, "Mr Shourie is an old and personal friend."
The meeting between the two is significant as it comes on the heels of BJP veterans LK Advani, Murli Manohar Joshi and Yashwant Sinha criticising the present party leadership for the Bihar debacle.
Meanwhile, there are reports that Shourie was involved in drafting the statement issued by party veterans questioning the BJP's strategy in the Bihar polls.
There are also reports that several political parties including Bengal CM Mamata Banerjee have approached Kishor to plan strategy for upcoming elections.
Some newspapers reported that Congress vice-president Rahul Gandhi also met with Kishor on Thursday.
Kishor was also the brains behind PM Modi's blockbuster campaign during 2014 Lok Sabha polls. After the BJP's return to power in New Delhi after a gap of 10 years, Kishor switched over to Modi's arch enemy Nitish Kumar.