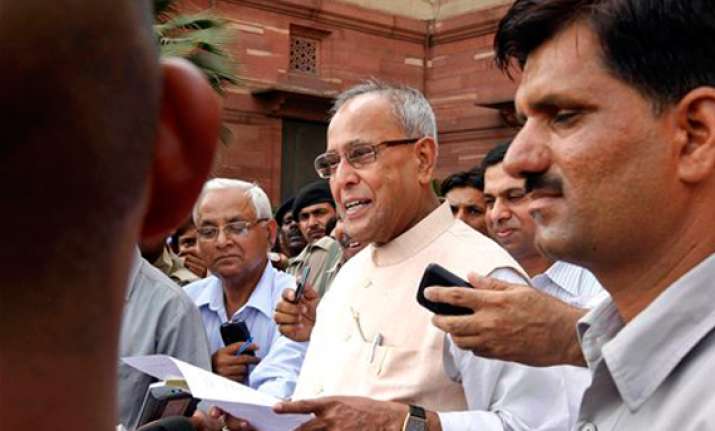 New Delhi, Jun 27: Seeking to secure a record number of votes in the presidential poll, UPA nominee Pranab Mukherjee will visit the maximum number of states particularly those with higher number of votes.
Pranab Mukherjee will launch his campaign from Chennai on June 30. The decision was taken at the first meeting of a high level coordination committee constituted by Congress to finalise and fine tune campaign programme and strategy of the UPA nominee.
Though SP and BSP have promised support to him, Mukherjee will formally visit the states and meet leaders of all political parties to seek their support.
Opposition BJP, which is supporting P A Sangma's candidature, has 40 votes from Uttar Pradesh.
Similarly, the Congress breathes easy in Bihar, where all major parties except BJP have decided to vote for Mukherjee.
Smaller states from North East will be clubbed together during the campaign with one set of leaders visiting those places.
Mukherjee has already visited West Bengal but could go there again any day after June 30 formally to seek support.
Union ministers will be visiting the states from where they hail to garner support. During his visit, Pranab Mukherjee will be accompanied by AICC general secretaries in-charge of the state.
Mukherjee, who resigned on Tuesday as finance minister, will file his nomination on June 28.
Besides Pranab Mukherjee, the Committee has senior ministers and party leaders as members. This could be the last meeting of the committee Mukherjee might attend as the veteran Congressman is expected to resign from his party posts by tomorrow before he files nomination on Thursday.
Prime Minister Manmohan Singh and Congress President
Sonia Gandhi
will be among top UPA leaders who will propose his name when he files his papers.