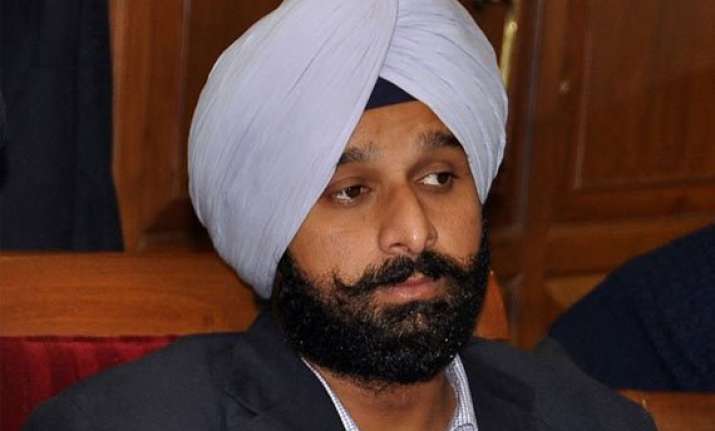 Chandigarh: Punjab Chief Minister Prakash Singh Badal today came to the defence of Bikram Singh Majithia, who has been summoned by the Enforcement Directorate (ED), saying "mere summoning does not make a man culprit".
The chief minister added that Majithia has not offered to resign from the ministerial post in the wake of summoning.
With opposition parties mounting pressure, Badal yesterday ruled out asking Majithia to resign.
ED has summoned Majithia to appear before it on December 26 in connection with alleged money laundering in the Rs 6,000-crore drug racket case. Majithia is brother-in-law of Deputy Chief Minister Sukhbir Singh Badal and brother of Union Food Processing Minister Harsimrat Kaur Badal.
Opposition Congress and People's Party of Punjab have sought Majithia's resignation. Punjab BJP chief Kamal Sharma too has sought Majithia's resignation for a "fair probe" into the matter.
Badal said all political parties should decide on whether a person who is in jail or has been summoned should be declared a culprit.