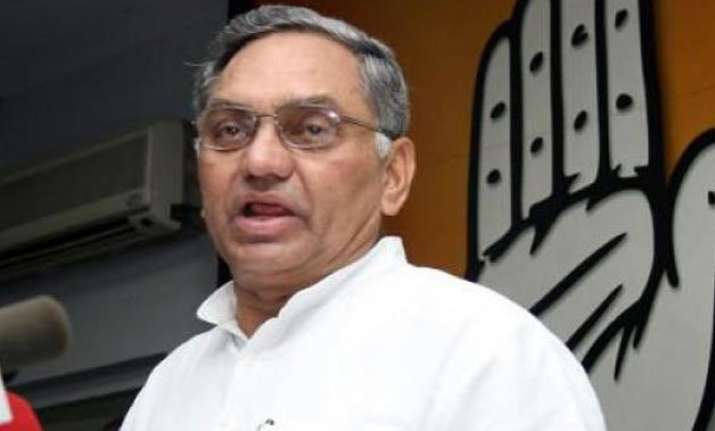 New Delhi: Public-Private Partnership (PPP) model amounts to privatisation, senior Congress leader Janardan Dwivedi said on Tuesday while opposing it in the context of Land Ordinance.
"PPP, disinvestment and privatisation are different manifestations of the same intention. They may be different in nature but the principle is the same. The Land Ordinance is no different," Dwivedi, Congress General Secretary, told reporters.
Insisting that PPP model was nothing but "indirect privatisation", he expressed apprehensions that the land leased to private sector under such a model was unlikely to be returned to the government at any time.
He felt that the huge lands with the Railways and Defence could change hands with the private sector using the PPP route to its advantage.
He, however, insisted that he was speaking in his personal capacity. "We are a democratic party. I can have my own views".
His demand has come at a time when the NDA government has been pushing the PPP model for faster development.
Advocating a "proper balance" between the public and private sector, he said that there should be a "healthy competition" between the two.
When told that the PPP model was also in force during the 10-year UPA rule, he felt that whatever appropriate corrective measures are needed to be taken should be taken.
His remarks came a day after Congress decided to take to the streets against the government's controversial Ordinance amending Land Acquisition Act and chalked out agitational programmes across all states ahead of the Budget session likely in mid-February.
A meeting of party General Secretaries convened by Dwivedi yesterday decided that all state units will hold demonstrations and other forms of agitations including 'Chetna Abhiyan' (awareness campaign) among farmers by February 15 informing them of the "dangers" of the Ordinance on the land bill.
The Land Acquisition Act, a landmark legislation of UPA- II, was the brainchild of Congress vice president Rahul Gandhi and the party is accusing the Narendra Modi government of seeking to take the 'heart and soul' out of the legislation.