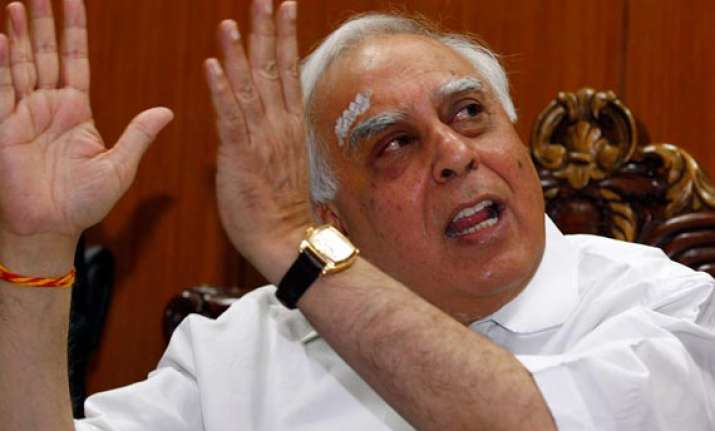 Kolkata, July 27: Accusing the states of not cooperating in the country's growth, union Law and Justice Minister Kapil Sibal said that a "polity paralysis" had set in as a consequence of regional parties calling the shots.
"I don't think we can lose the federal system.... But what is happening is a shift in power centres. What you are seeing is a great shift from New Delhi to various states.
"You also saw a shift in polity. Regional parties have far more say in the workings of the government and this led to a particular situation... a kind of polity paralysis that we see," Sibal said at the annual general meeting of the Indian Chamber of Commerce.
"The states do not have a national mission," he said.
Sibal stressed the need to "incentivise industry" and pointed out that policy implementation rests upon the states, and it is up to them to work together for the nation's development.
"I can have whatever national policy I want, but the actual clearance will be given at the level of the state be it water, electricity...," he said.
"All this happens at the state, and if the states do not cooperate and do not partner in a national enterprise, we will be in difficulty," Sibal said.
He added that each time the National Development Council met, the states where opposition parties were in power would criticise the government at the centre instead of providing constructive solutions.