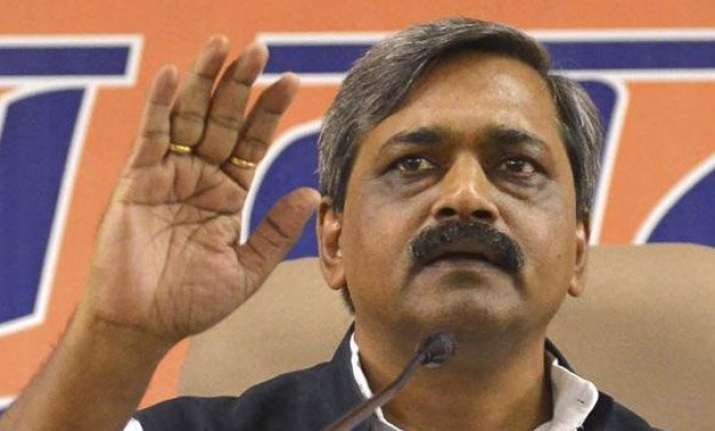 New Delhi: The Bharatiy Janata Party (BJP) has slammed AAP government over its new advertisement related to the murder incident of 19-year-old girl saying politics over deaths and dither on compensations has become a passion of Chief Minister Arvind Kejriwal.
Stepping up attack on Kejriwal, Delhi BJP president Satish Upadhyay on Friday said that the Chief Minister has not only crossed all limits of political morality but has shamed the humanity with his advertisement running on radio and TV channels.
BJP claimed that in the advertisement Kejriwal says that the people of Delhi would have to come forward whenever someone is in need, but he remained silent when a farmer from Rajasthan died in front of him at Jantar Mantar.
"Kejriwal's words sounds ideological but coming from the mouth of a CM who himself as a mute spectator over the murder which looked as a suicide of an innocent farmer Gajendra, do not appear to be giving any inspiration.
"It appears that doing politics over deaths and dither on compensations has become a passion of Kejriwal. Delhi government is politicising a murder of an innocent girl but the same government remained as mute spectator witnessing a poor farmer die," Upadhyay said in a statement.
He also accused Delhi government of not paying announced compensation to the family of Shahnawaz who was murdered at Turkman Gate earlier this year.
Upadhyay also alleged that in several other cases too, Delhi Government has failed to pay the compensation as announced.