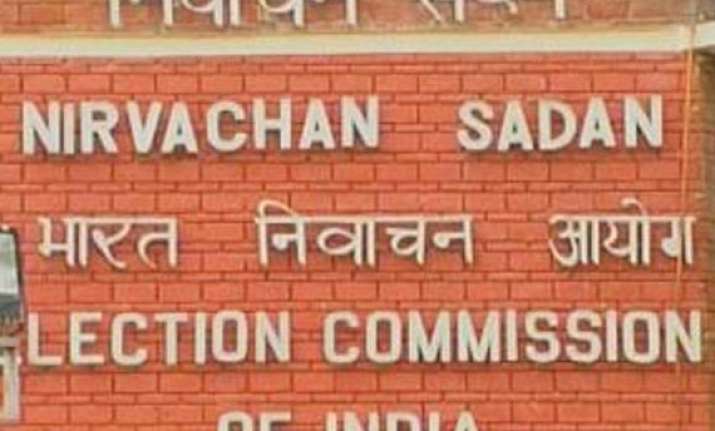 Jajpur (Odisha): Despite the model code of conduct already in place for the simultaneous Assembly and Lok Sabha elections in Odisha, hoardings, posters and gates of political parties continue to dot public places in Jajpur district.
Colourful hoardings, sparkling flexi banners, posters and gates of ruling party ticket aspirants and political parties can still be seen along national highways, state highways, major roads and some other public places including government buildings, hospitals and state government offices.  
While there are instructions not to hang banners and campaigning materials across main roads and affix the campaigning materials such as banners, posters and party flags on telephone or electricity poles, many parts of the district they are violated by political parties, officials admitted.  
Big hoarding of ruling BJD and its legislators and ticket aspirants can be seen on both sides of National highways, state high ways and bazaars.
Large number of hoardings, gates can be seen in Dharmasala, Kuakhia, Korei, Jajpur Road, Danagadi and Sukinda areas in the district.  
Even, telephone and electric poles have been used to affix posters and banners, while several candidates have put up gates across the roads.
"Despite the announcement of the poll schedule, the officials concerned have not ensured an immediate removal of such hoardings, banners and gates," claimed Raghunath Parida, a prominent social activist.
He said the district administration, which works under the direct command and supervision of the Election Commission, was expected to ensure that the code was strictly followed.  
Ajit Kumar Jena, a civil society member of Dharmasala said besides the political party, mostly ruling BJD's hoardings at public places, posters and banners of ticket aspirants and their parties could also be seen near block office, tahasil office, banks, post offices and other state government offices.
When contacted, district collector and returning officer Anil Kumar Samal said all the political parties and ticket aspirants have been informed to withdraw their campaigning materials from public property and also in highways and main roads, which is a clear violation of the model code of conduct.
The district administration would initiate steps to pull out the materials if the parties fail to do it at the earliest, Samal said.