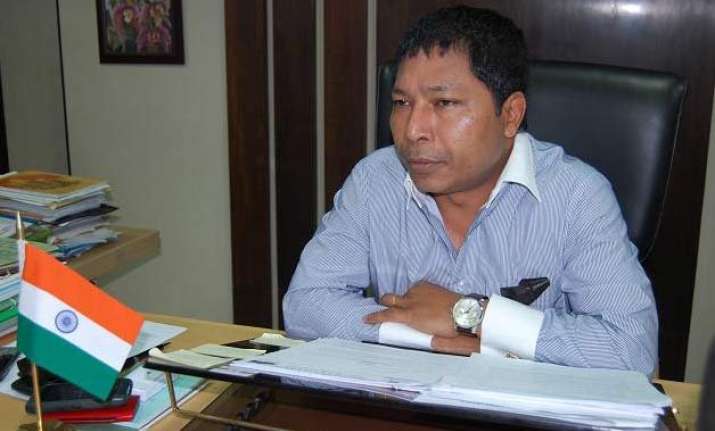 Shillong: Meghalaya Chief Minister Mukul Sangma today blamed the "political instability" for equally contributing to the increasing militancy and insurgency problem in the state, specially in the Garo Hills region.  "Political instability is also equally responsible.  
Meghalaya was subjected to lot of instability and we as politicians should also take the blame for creating such instability," Sangma said in the Assembly while replying to the debate on the Governor's address.  
According to him, instability was the root cause, which led to the delay in signing of the peace settlement with ANVC and ANVC(B) outfits.
Due to the long-drawn negotiation for arriving at the peace settlement, many splinter groups of the ANVC were formed, including the GNLA and ASAK, he said.  
Pointing out at the recent political crisis in the KHADC, which prompted the Leader of Opposition Donkupar Roy to table a motion asking for dissolving of the KHADC, the chief minister argued, "how is it we expect the ANVC chairman to ensure that his rank and file don't desert him?"
Stating that the peace settlement was only signed last year and ANVC was also disbanded, Sangma said, "this is because we were able to bring stability for three years, which allowed us to sign the peace settlement just before the Assembly elections."
"This government has been able to provide the most important thing - stability...it is important to understand that more instability is more problems," he said.
Refuting allegation that the extension of the term of GHADC was a political agenda, Sangma asked "What agenda, when it is the obligation of both the Centre and state government to complete the process of the peace settlement?"
Sangam said the government has inputs that a number of splinter groups have expressed their desire to leave violence and criminal activities and avail government's support for rehabilitation.
"Based on this, we have taken up measures to appoint interlocutors to facilitate the splinter groups... the process is on," he said informing that decision was taken after proper analysis based on views of social scientists and civil societies.
He, however, stressed that many youths who join militant outfits in the Garo Hills region come from Assam and Bangladesh.
Sangma asserted that there was no single approach, which would enable the state government to solve the problem of militancy unless a multi prong approach was adopted.  
Stating the strength of militants depends on the accessibility of arms and ammunition, which come from across the border, he added "We cannot depend on the security forces provided by the Centre alone to tackle the problem. The state government has to take measures in strengthening its internal security apparatus."