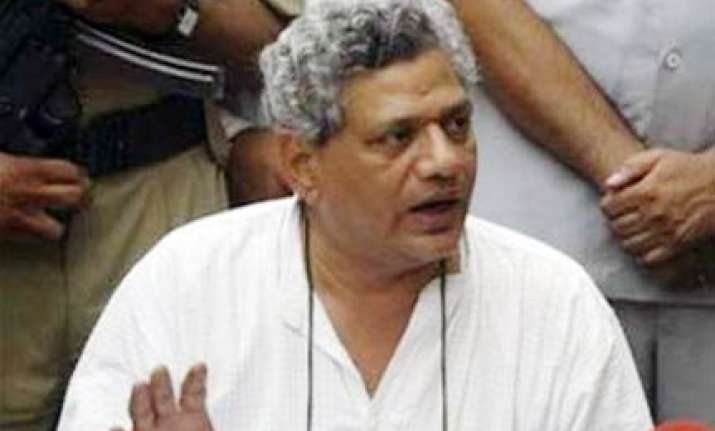 New Delhi, Nov 17: The CPI(M) today asked Prime Minister Manmohan Singh to explain why a probe into the 2G spectrum allocation scam was delayed despite repeated demands by it since 2008.
"The Prime Minister should explain in Parliament how this murky affair was allowed to go on for so long," the party Politburo said in a statement, which came a day after the Supreme Court sought clarification from the Prime Minister on the 11 month delay in sanctioning prosecution of Telecom Minister A Raja who has since quit.
"It should be further asked why the Prime Minister refused to order a probe on the telecom scam for a longer period despite repeated requests", it said, pointing out that CPI(M) leader Sitaram Yechury had written to the Prime Minister in November 2008 and had sought an enquiry.
Maintaining that corporate crime cannot be condoned "as the UPA government is prone to do so", the party demanded that all companies which "benefited illegally" should be asked to pay up the full amount as per the market value of the spectrum allocation.
"Further, those companies who have got the licenses and spectrum allocation illegally and by violation of the norms, their licenses should be cancelled," the CPI(M) said. PTI