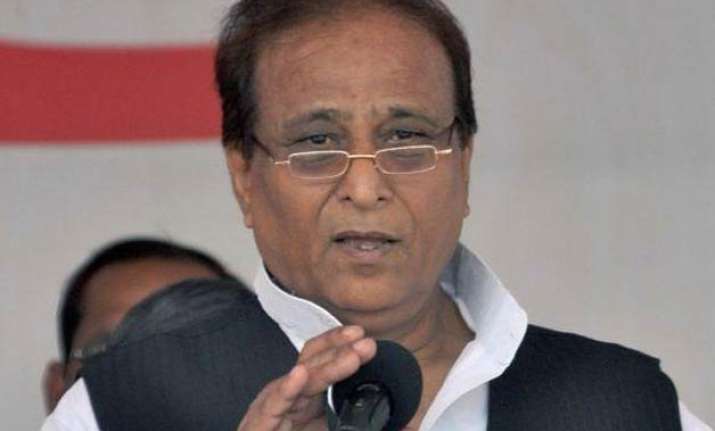 Rampur: Senior SP leader Azam Khan today criticised Prime Minister Narendra Modi's foreign visits saying that while the common people in the country are suffering, the PM remains on tours ignoring the need of the masses.
Addressing a cane society conference in the district here, he reportedly targeted Modi and said "the great economist Chanakya had opined that when the Badshah (ruler) of the country adopts business or trade, his Praja (subject) faces immense hardships."
"The same is the case in our country where masses are facing hardships but Badshah remains on tours ignoring people's needs," he said.
Meanwhile, taking a dig at the criticism over reports of the ruling Samajwadi Party's forceful conversion of Balmikis in Rampur, senior party leader Azam Khan claimed that embracing of Islam shall not be deemed as complete simply by covering heads with religious caps.
Clarifying the system of conversion, Khan said, "Prior to donning of Islamic caps, the most important necessity in this respect was to get circumcision operation administered, otherwise it would be ludicrous."
Members of the community sat on a nine-day hunger-strike in April after the municipal board declared a locality of Balmikies as unauthorised and decided to raze to ground the "illegal possessions".
There have been reports that several members of the Balmiki community have expressed desire to embrace Islam to avoid the demolition drive.
Khan made it clear that the persons embracing Islam had to remain confined to bed for eight days after the circumcision ceremony.
The Samajwadi Party leader also declared about the expulsions of six leaders from the party holding pivotal positions, saying that they were instrumental in the defeat of SP nominee in recent Lok Sabha polls.  Those expelled include - former chairman of Zila Panchayat Mashkoor Ahmad and former director of PCF.