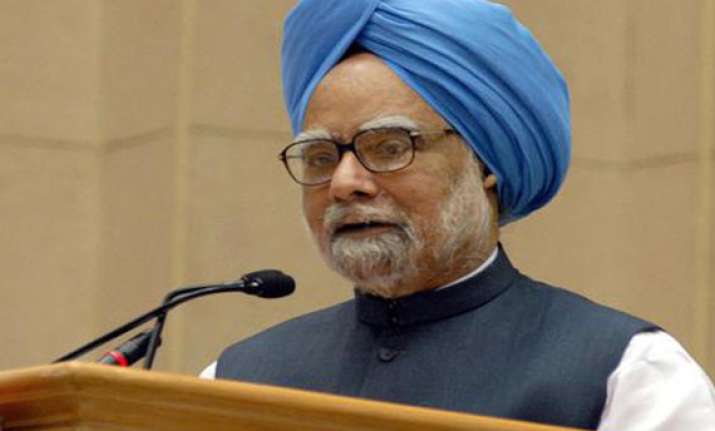 New Delhi, Dec 25: The condition of the young woman brutally raped worsened Monday, as Prime Minister Manmohan Singh urged the nation to pray for her and vowed to check "monstrous" crimes against women.
A day after violence in the city centre left scores of civilians and policemen injured, calm returned to the capital even as hundreds continued to protest demanding strict action against the rapists.
Security forces Monday sealed off all roads leading to Rashtrapati Bhavan and India Gate, causing huge traffic jams, while Delhi Metro shut nine key stations to prevent demonstrators easy access to the capital's heart.
Shortly before meeting Russian President Vladimir Putin, Manmohan Singh said in a televised address that he shared the "justified anger and anguish" over the Dec 16 gang-rape but said violence was not called for.
"I assure you we will make all possible efforts to ensure security and safety of women in this country," he said, adding that he was a "father of three daughters".
"We will examine without delay not only the responses to this terrible crime but also all aspects concerning the safety of women and children and punishment to those who commit these monstrous crimes."
Manmohan Singh's wife Gursharan Kaur also expressed her outrage and sought severe punishment to the guilty.
"...This is a horrible crime...Such incident need to be condemned in the strongest possible way," she said on the sidelines of a function here.
Home Minister Sushilkumar Shinde said the rapists won't be spared. "I will take action and I will not spare anyone," he told television channels.
Shinde and Delhi Chief Minister Sheila Dikshit later met Delhi High Court Chief Justice Darmar Murugesan to seek fast trial in the case.
At the Safdarjung Hospital, the 23-year-old rape victim's condition deteriorated due to internal bleeding.
"Her condition is bad and serious compared to yesterday," said P.K. Verma, the ICU in-charge.
"She continues to be critical but her kidneys are making urine and lungs are fine. She is conscious and communicating," he said.
The woman's plight has attracted nationwide sympathy and ignited mass anger, with thousands taking to the streets in Delhi and other cities and towns.
Under intense criticism, authorities Monday suspended two assistant commissioners in Delhi Police for not stopping the bus with tinted windows in which the rape took place for some 40 minutes.