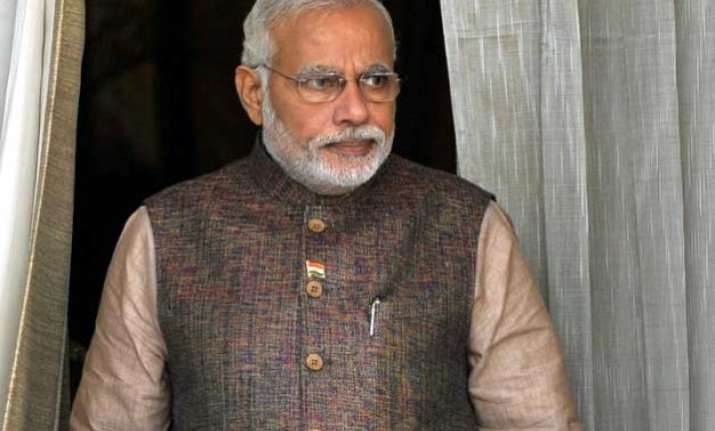 New Delhi: With the opposition all set to attack the government on issues like Vyapam scam and Lalit Modi row, an all-party meet, called by the Centre a day ahead of the commencement of Monsoon session to work out a plan to ensure the smooth functioning of the Parliament, began on Monday.
The meeting has been convened by Parliamentary Affairs Minister Venkaiah Naidu.
While speaking at the all-party meeting, Prime Minister Narendra Modi urged all political parties to move forward on the land acquisition bill that has created a major national divide.
"All party leaders should move forward on the bill," the prime minister told an all-party meeting here, a day before parliament opens its monsoon session.
Minister of State for Parliamentary Affairs Rajiv Pratap Rudy quoted Modi as saying that his government was willing to accept all good suggestions from opposition parties on various issues.
He added that it was the collective responsibility of the parties to ensure a smooth functioning of parliament.
Rudy spoke to reporters after the all-party meet convened by Parliamentary Affairs Minister M. Venkaiah Naidu to discuss the agenda for the session.
The meeting was attended by Congress leader Ghulam Nabi Azad, Samajwadi Party's Ram Gopal Yadav, Janata Dal-United's Sharad Yadav, Bahujan Samaj Party's Satish Mishra and CPI-M's Sitaram Yechury among others.
The Monsoon session of Parliament is expected to be a stormy affair as the Congress and many other opposition parties have joined hands to corner the BJP government over various issues including the Vyapam recruitment scam and the controversy over former IPL chief  Lalit Modi.
Meanwhile, Lok Sabha Speaker Sumitra Mahajan has also called an all-party meet, which would be held later today.
Besides training its guns for removal of Union ministers Sushma Swaraj and Smriti Irani, Opposition parties have indicated that they would also  raise the issue of scams and controversies in the BJP ruled states allegedly involving their chief ministers - Shivraj Singh Chouhan of Madhya Pradesh, Vasundhara Raje of Rajasthan and Raman Singh of Chhattisgarh - and demand their resignations.