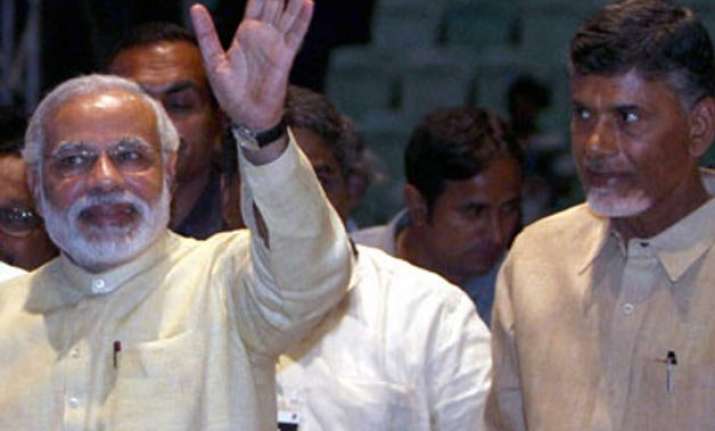 Amaravati: Prime Minister Narendra Modi will lay the foundation stone of Andhra Pradesh's capital city Amaravati at a village in Guntur district today.
About four to five lakh people are expected to attend the function to be held at Uddandarayunipalem village on the banks of river Krishna.
Parakala Prabhakar, Advisor (Communications) to the state government, said that the state government has made elaborate arrangements for the mega event.
More than 8,000 police personnel have been deployed as part of security arrangements for the grand event, Prabhakar said.
The Prime Minister would spend about 90 minutes at the event during which he will perform the 'shila nyas' for the capital city, about 40 kms from Vijayawada, the commercial capital of Andhra Pradesh.
Amaravati, situated in Guntur district, was once the seat of power of Satavahana rulers.
The Prime Minister is expected to be shown a presentation on the 'past, present and future' of Amaravati, a place of immense historical, mythological and cultural significance.
Singapore government agencies have prepared the master plans for the three-layered capital -- seed capital, capital city and capital region.
The Andhra government has invited several Union Ministers, Chief Ministers, top political leaders from across the country, eminent personalities, top industrialists and also foreign dignitaries for the event.
While the Centre would provide funds for construction of legislature buildings as per the Andhra Pradesh Re-organisation Act, the state government has plans to set up hubs of sports, entertainment and in other fields to promote economic activity, an official release said earlier.