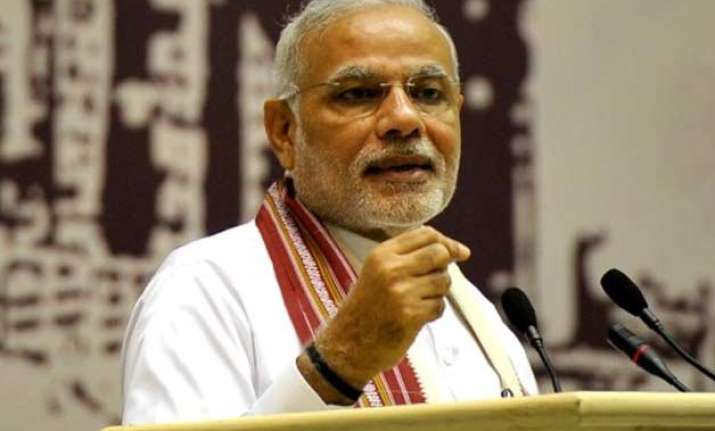 Itanagar: With the government's thrust on development of North East, Prime Minister Narendra Modi today said the Centre was planning to make the region an organic hub to boost agriculture production and improve 2G, 3G and 4G connectivity in the region neglected for long.
The Prime Minister said the Centre is pro-active about North East and will initiate measures to bring the region's development on par with other developed parts of the country.
Addressing a gathering on the occasion of 29th Statehood Day celebration at Indira Gandhi Park here, he said the Centre was planning to convert North East into an 'Organic Hub' of the country to boost agriculture and horticulture production keeping in view its conducive agro-climatic condition and has proposed establishment of six new agriculture universities in the region.
"My government is planning to launch 18 new FM channels for the region for which auction will be conducted soon. Besides, proposals have been made to improve 2G, 3G and 4G connectivity in the region which had remained neglected for many years," the PM said to thunderous applause of the people.
"There is no dearth of funds....but the respective state governments of the region should ensure judicious utilization of all Central funds," he said and added that he had directed all his ministers to visit the North East states twice in a month to oversee development initiatives undertaken and study the problems of the region.
Modi said the NDA government at the Centre has proposed special scholarship for 1200 students from the region so that they could contribute to development of the nation.
Terming connectivity as the major bottleneck for development, the Prime Minister said that several infrastructure projects are in the pipeline which would change the face of the region soon.