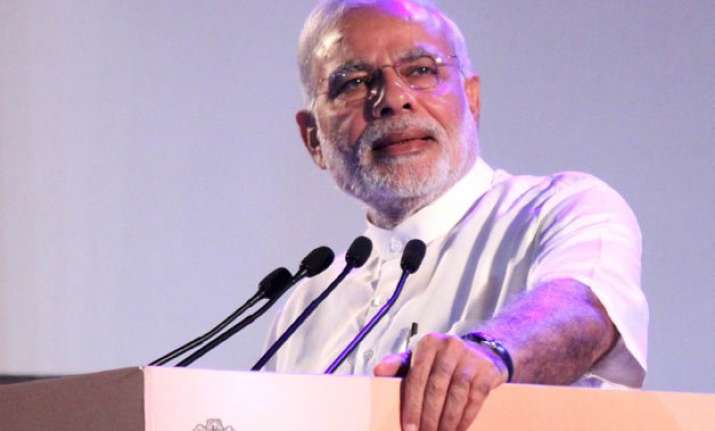 New Delhi: Prime Minister Narendra Modi will today hold a Digital Dialogue with tech enthusiasts in which he will talk about the Digital India initiative.
The Prime Minister invited tech enthusiasts to share their ideas and inputs on Digital India using #DigitalDialogue, adding that he will answer some of the questions on Sunday.
These questions can be shared on forums like Facebook, Twitter and LinkedIn using #DigitalDialogue.
Earlier in the week, Modi launched the "Digital India Week" here where India Inc. committed an investment of Rs.450,000 crore (some $75 billion) for the initiative that seeks to empower citizens by deploying IT and associated tools.
Choosing no less than a sports stadium to launch the initiative where who's who of India Inc. packed the rows, he said industry captains have committed investments of Rs 450,000 crore toward "Digital India" which will create 1.8 million new jobs.