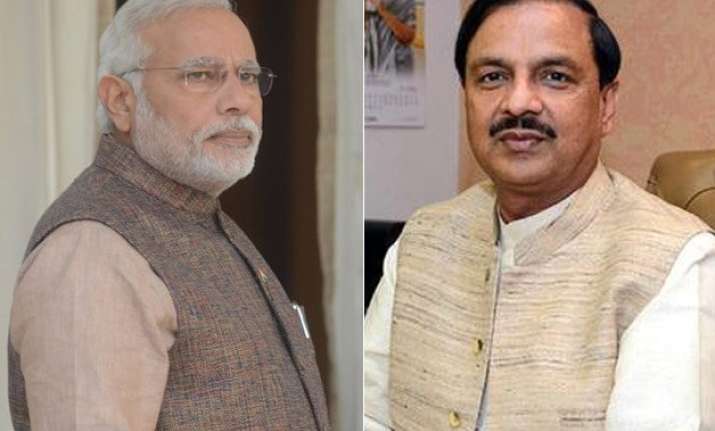 New Delhi: Prime Minister Narendra Modi has appointed Tourism Minister Mahesh Sharma as the person to keep a close track of all projects and complaints in Varanasi.
Modi has assigned this responsibility to  Sharma because he is unable to visit the constituency frequently.
Sharma will keep Modi informed about all developments in his LS constituency.
"The Prime Minister, due to the demand of his office, obviously has a busy schedule. I will be reaching out to the people in his constituency so that their voice can always reach the PM. I will be going to Varanasi the first Saturday of every month for the same," Sharma was quoted as saying in a ET report.
Sharma, Lok Sabha MP from Gautam Buddha Nagar, had first visited Varanasi as part of this new assignment on July 4 and has already submitted a report to the Prime Minister.
Modi's scheduled visit to his constituency on June 28 was forced to be cancelled due to bad weather. He will now be visiting the temple town on July 16 where he will inaugurate a number of developmental projects.
Modi won Varanasi seat by a huge margin, defeating his nearest rival Arvind Kejriwal of Aam Aadmi Party by a margin of 3.71 lakh votes.