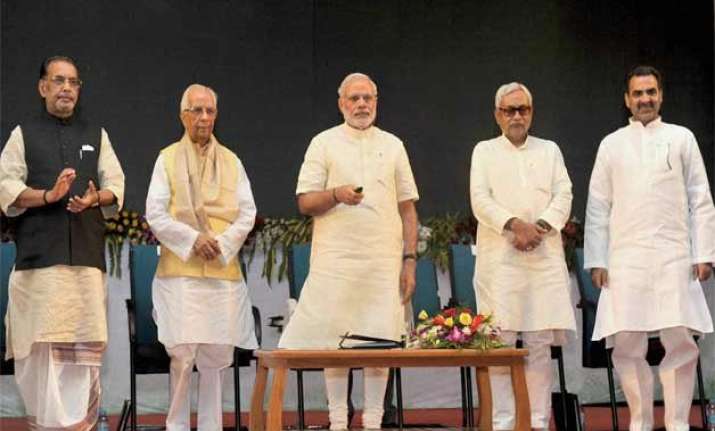 Patna:  Prime Minister Narendra Modi today presented journalist Gargi Parsai and five others with Chaudhary Charan Singh Award for Excellence in Journalism in Agricultural Research and Development, 2014 at Indian Council of Agricultural Research's  87th foundation day celebrations
held here.
Parsai, currently working as Associate Editor with "The Hindu" newspaper has been writing on agriculture, food security, water resources and rural development in a career spanning 37 years.
The ICAR citation said she has brought to light various issues related to farm research and development, environment and food sector that have made a difference.
She had previously won several awards including the Prem Bhatia Award and was invited by former Prime Minister H D Deve Gowda for her views on agrarian crisis.  
The other journalists who received the award from Modi are Rajya Sabha TV Assistant Editor Arvind Kumar Singh, Economic Times Special Correspondent Madhvi Sally, ETV senior producer Jai Prakash Singh, Dainik Jagran Deupty Bureau Chief (national bureau) Surendra Prasad Singh and Hindustan Principal Correspondent Arvind Kumar Singh, ICAR officials said.