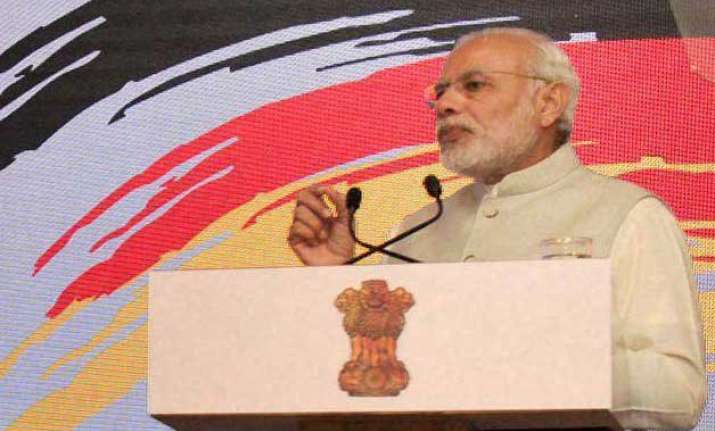 New Delhi: BJP today said Prime Minister Narendra Modi is seized of the Dadri lynching incident and should not be judged by "what he writes or doesn't write on social media" as he is a "sensitive" person and would not be found wanting.
"Senior ministers of BJP, the Home Minister and the Finance Minister have both commented on the Dadri incident.  The party has time and again commented on it. The party is doing more than what is required to be done," BJP secretary Siddharth Nath Singh said.
"At the same time, the Prime Minister is a sensitive person. He is seized of the matter. Do not judge him by what he writes or doesn't write on social media but what needs to be done by the central government you will never find the Prime Minister wanting," he said, responding to criticism over Modi's silence on the issue.
Asked if BJP has asked its leaders to adopt restraint over the Dadri lynching incident, he said, "Be it a big or small party worker, we have no right to derail Prime Minister's programme of initiating development and progress of the country through their statements."
He added that the BJP-led NDA government's aim is to strengthen the country and "all our attempts should be aimed towards this".
Blaming deteriorating law and order in Uttar Pradesh for the incident, Singh asked Chief Minister Akhilesh Yadav to take action against his minister Azam Khan whom he accused of being "anti-national" by seeking to take the matter to the UN.  
"Recently only two have gone to United Nations against India - Nawaz Sharif and Azam Khan, let the nation decide?  "Akhilesh Yadav should act against him for doing what is anti-national," he said.
Singh said that the BJP would fight a "political battle" with the Samajwadi Party, which was "acting with political motives" against it and its leaders.
"We will fight them out politically. But, be it Rahul Gandhi or (Asaduddin) Owaisi, cases should be registered against them also and not just on our workers," he said.  
On September 28, 50-year-old Mohammad Iqlakh was beaten to death by a mob following rumours that he and his family consumed beef.
His 22-year-old son Danish was critically injured in the incident.