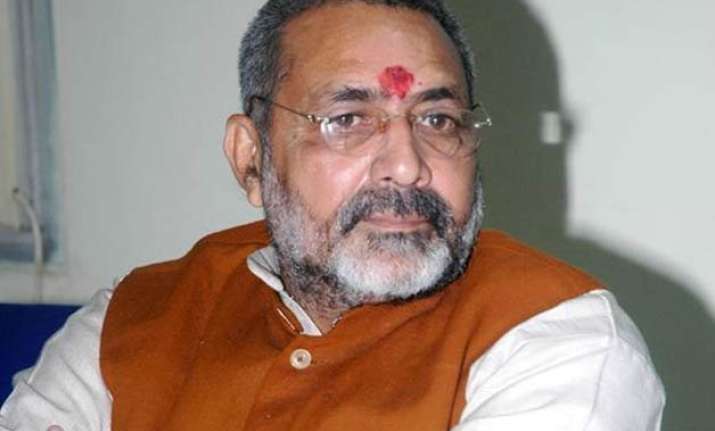 New Delhi: Bharatiya Janata Party's (BJP) fire brand leader and  minister of state (MSME) Giriraj Singh on Sunday said that people might be forced to eat beef in Bihar if the duo of Bihar Chief Minister Nitish Kumar and Rashtriya Janata Dal (RJD) chief Lalu Prasad Yadav comes to power in the state.
Known for making controversial statements, Singh said "Nitish Kumar is silent. He must tell the people if his government is formed, will people have to eat beef. Nitish Kumar must break his silence on this. If their government is formed then people might be forced to eat beef."
"Lalu's earlier remark on eating beef was a political statement and his next remark was a political ploy," he added.
Amid outrage over the lynching of a man in Uttar Pradesh following rumours that he and his family were storing and eating beef, Lalu had yesterday stoked a controversy by saying that Hindus also eat beef and accused the BJP of communaliSing the issue.
The Hindutva hardliner has faced flak for his controversial remark on Sonia Gandhi's skin colour and suggesting that opponents of Modi should go to Pakistan.