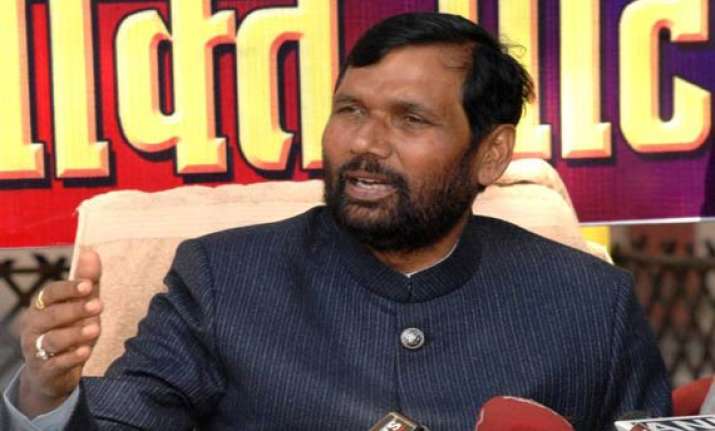 Patna, Nov 29 : LJP president Ramvilas Paswan has accused the NDA government in Bihar of failing to bring in new industries, mitigate power shortage and check corruption during its over six-year rule.

Addressing a rally at the Gandhi Maidan on Monday  to mark the 12the foundation day of his party, Paswan said contrary to the state government's propaganda about reduction in corruption, the scourge has increased over the years and people have to bribe officials at the local level for even routine work. 

Charging the state government with spending over Rs 25,000 crore on payment of salaries, pension and other non-plan expenditure while the state's revenue stood around Rs 11,000 crores, he said Chief Minister Nitish Kumar should explain from where the additional amount was being generated.

 Despite the government's repeated promises to augment power generation, only 300 MW of electricity was being generated in the state against a demand for 3000 MW, he said.  Though the government called itself pro-farmer, the irrigation infrastructure was very poor and farmers failed to get adequate amount of fertilizers.

The fertilizers being supplied to the state by the Centre mostly ended up in the godowns of the mafia, he said and demanded issuance of a white paper on the matter. 
The LJP supremo, under attack from adversaries for promoting "family-centric politics", said his immediate family members like the brothers duo, Pashupati Kumar Paras (LJP's state unit chief) and Ramchandra Paswan, have attained their position through hard work and won several polls on their own.

His son Chirag too has made foray into the film industry on the basis of his talent, Paswan said.