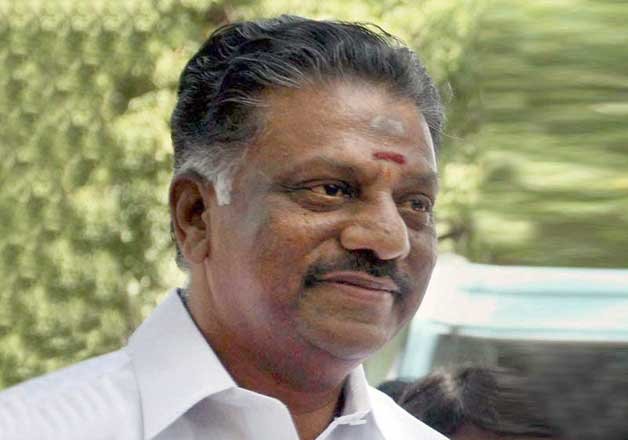 Chennai: After facing criticisms from opposition parties which called him "benami chief minister", Tamil Nadu Chief Minister O Panneerselvam today occupied the first chair designated for the post in the state Assembly.  
On the opening day of the Assembly session, Panneerselvam occupied the two-seater bench in the House, but chose to sit at the other end of it and not in the place where his leader and previous chief minister Jayalalithaa used to sit.  
Panneerselvam has refused to sit on the chair from which Jayalalithaa functioned as chief minister at the secretariat and also in the state Assembly, after he succeeded her in September last year in the wake of her conviction in a disproportionate wealth case.
It was not immediately known what prompted Panneerselvam to reconsider his decision.
During the previous DMK regime, the first seat on the two seater bench on the first row of treasury benches in the House was used by the Chief Minister and the next seat was used by the Leader of the House, the number two minister in the Cabinet.
After the AIADMK assumed office, only Jayalalithaa sat on a corner of the two-seater bench on the first row of treasury bench and there was microphone only for her use. Then Leader of the House, Panneerselvam sat first on another parallel bench with mulitple seats.
Also, a separate mike has been set up for his use in his seat. Now, Natham R Viswanathan, present Leader of the House has shifted to the seat previously used by Panneerselvam.