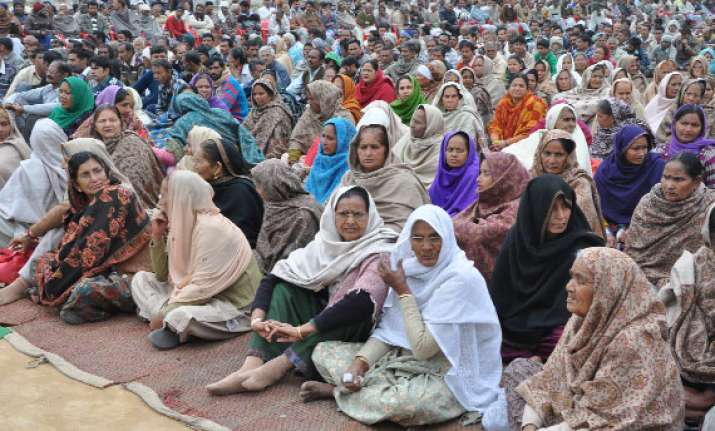 Jammu: The 100,000-strong Pakistani refugees here have announced their support to the BJP candidate in what is being seen as a crucial step days before the Lok Sabha polls in Jammu and Kashmir.
Labha Ram Gandhi, leader of the Pakistani refugees' group, declared late Thursday their support to Jugal Kishore, the Bharatiya Janata Party candidate for the Jammu Lok Sabha seat.
The refugees from Pakistan live in the three districts of Jammu, Samba and Kathua. These refugees arrived in the state during 1947 and the wars of 1965 and 1971 between India and Pakistan.
With over 40,000 voters, these refugees are seen as game changers in the polls.
BJP's prime ministerial candidate Narendra Modi, who addressed a rally in Hira Nagar town of Kathua district March 26, promised all citizenship rights to these refugees if the BJP comes to power.