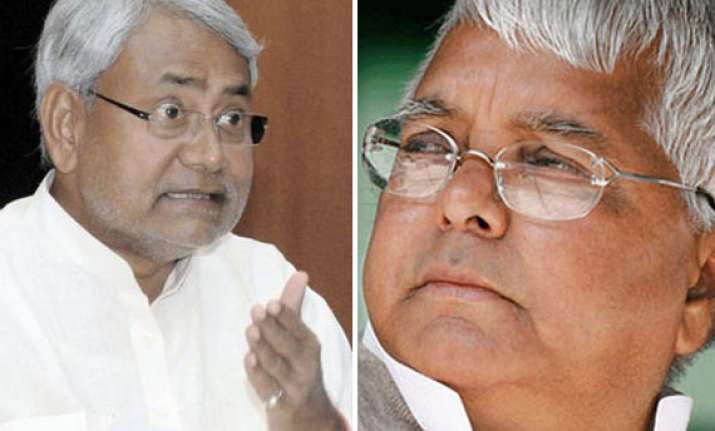 Patna, Nov 13: Accusing RJD chief Lalu Prasad of staying away from Bihar, Chief Minister Nitish Kumar today said opposition leaders should concentrate on the state.

"I think opposition leaders (of the state) also should concentrate on Bihar ... They have full right to highlight irregularities, if any, at any level and get their questions cleared before the people instead of leaving the state," Chief Minister said at a press conference here.

"He (Lalu Prasad) seems to be turning an NRI by keeping himself away from Bihar,"  Kumar said when asked to comment on the RJD chief's absence from the state.

Ridiculing the Opposition demand for a white paper on the details of expenses incurred during the chief minister's 'Seva Yatra', Kumar said "It is a yatra for ensuring governance. After all the people have given mandate to us for good governance and coming up to the aspirations and expectations."

"For me the Seva yatra has proved to be quite inspiring and creative for governance ... I am visiting remote villages and personally eliciting the people's opinions and understanding the difficulties to reach the benefits to them," he said.

The thrust areas for the Seva Yatra are reviewing the functioning of public distribution system, implementation of development and welfare schemes, quality education and medical facilities, he said.

Kumar had embarked on Seva Yatra on November 9 in West Champaran to study development works and implementation of Right to Service Act, his brainchild, for 'stamping out' corruption from public utility services.