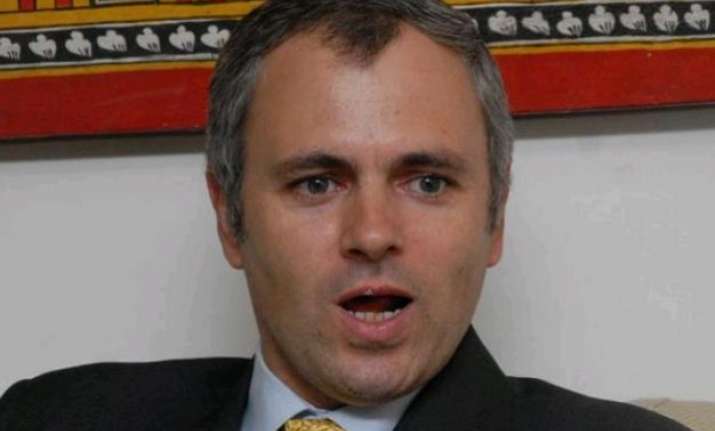 Srinagar: Former Jammu and Kashmir Chief Minister Omar Abdullah today blamed PDP for bringing the state under Governor's rule and accused its patron Mufti Mohammed Sayeed of continuing the deadlock over government formation to get a full six-year term as Chief Minister.  "It's been months since the state had a full fledged administration and the people can't wait for Mufti Sayeed to negotiate his six-year term," Omar tweeted after the state was put under Governor's rule.
The Working President of National Conference (NC) said restoration and rehabilitation in the wake of the floods was suffering as accountable administration was absent besides there was a humanitarian problem on the border.  "Yet the @jkpdp would like the limbo to continue as people suffer only so the Mufti can force a 6 yr term as CM from the BJP," he said.
Omar had asked the Governor to relieve him as a caretaker Chief Minister on Wednesday as he believed that a full-fledged administration was required to help the people of the state.  He termed as "amazing" PDP's contention that NC's offer of support to in in government formation was non-serious.  "For the @jkpdp to claim that my offer to them was a non-serious one is amazing. They know who the intermediary was so they should ask him," Omar said. The NC had offered support to the PDP, which has 28 MLAs, on December 23 when election results were announced.
"I'm sorry after an election with such a good turnout we have a situation of Governor's rule but as I've maintained the onus lies with "JKPDP," he said.
While BJP and PDP have claimed that back channel talks were on, there is no clarity on the progress made in these talks as both parties have maintained a wait-and-watch approach.