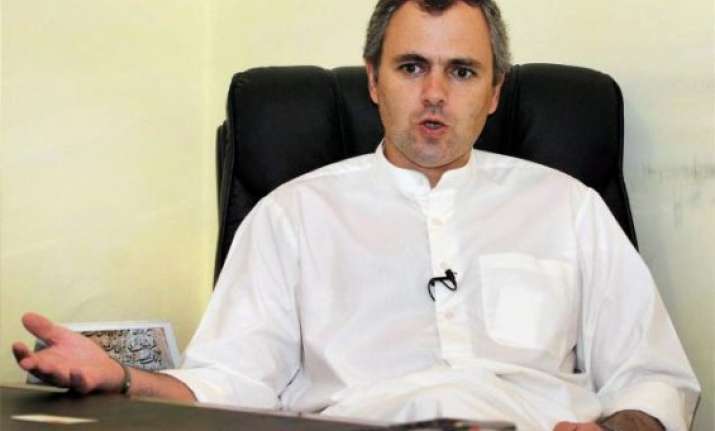 Srinagar: Jammu & Kashmir chief minister Omar Abdullah on Tuesday appreciated Narendra Modi's gesture to spend Diwali with people of the flood affected state, while Congress MP Shashi Tharoor disapproved of the Prime Minister's plan.
"I appreciate the gesture of @narendramodi to mark Diwali by spending it with the flood affected people of J&K in Srinagar, the worst hit," Omar wrote on Twitter.
In an apparent reference to opposition PDP, the chief minister said those questioning the timing of Prime Minister's visit on Diwali instead of Eid, would also be cursing the government due to restrictions necessitated by either strike called by the separatists or security arrangements made for such high profile visits.
"The people asking why Diwali & why not Eid would've been the same people cursing because of the restrictions caused by hartal/security," he said.
"Let's just appreciate that @narendramodi is in Srinagar on his festival and not at home celebrating as he normally would have been doing," he added.
The Prime Minister on Tuesday tweeted that he would be spending Diwali with flood-affected "brothers and sisters" in Srinagar. "Will be in Srinagar on Diwali, 23rd October & will spend the day with our sisters & brothers affected by the unfortunate flood," Modi tweeted.