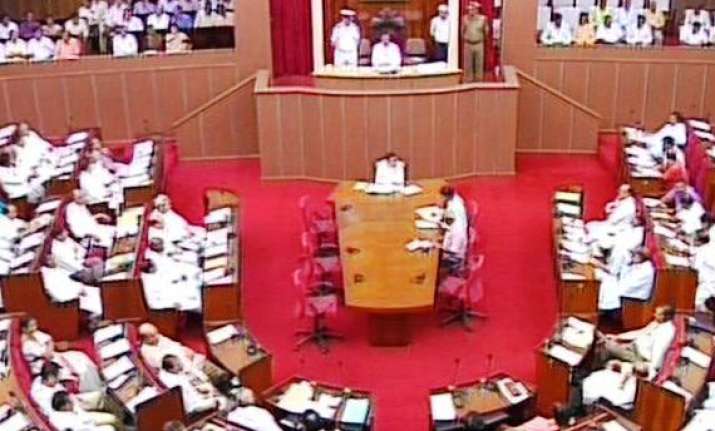 Bhubaneswar: The monsoon session of Odisha Assembly beginning today is likely to be stormy with opposition Congress and BJP determined to raise crucial issues like rising sexual assault of women, particularly minor girls, besides the chitfund scam.
Ruling BJD on the other hand had decided to raise alleged central negligence and the special category state status for Odisha. "We will raise issues concerning Odisha's interest, particularly the demand of special category state status, non-revision of mineral royalty, food security bill and price rise of essential items, mostly onion export," Chief Minister Naveen Patnaik said after the BJD legislature party meeting.    
"The chit fund scam will be main issue in which several ruling party leaders including some ministers are involved.
Besides, we will raise the deteriorating law and order situation in the state. The death of Mahakalpada girl, who was burnt to death," said Bhupindar Singh, leader of opposition of Congress.     
Leader of BJP legislature Party J N  Mishra said the party has decided to raise demand of a permanent bench of Orissa High Court in Western Odisha, multi-crore chit fund scam and atrocities on women.     
The party has also decided to raise the farmer issue in the monsoon session.
"The state government has worked for the welfare of farmers. It is  Centre, which is showing apathetic attitude towards the state. We are ready to face the opposition in the house," said Parliament Affairs Minister Kalpataru Das.    
The state government is expected to table eight bills during the week-long session with a focus on the 2014 elections, sources said.