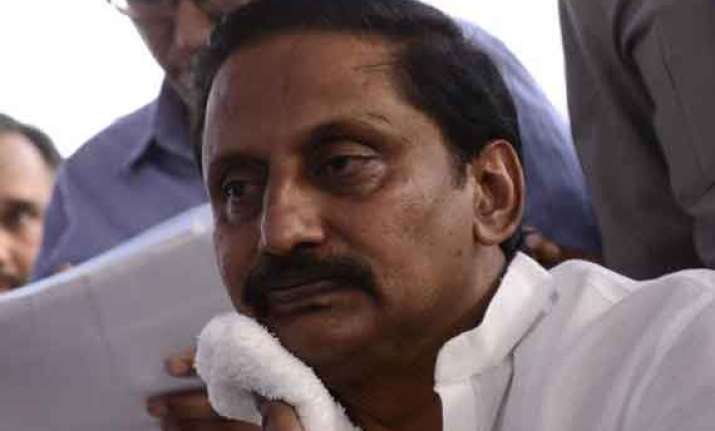 Hyderabad: Certainly not in contention for power in Seemandhra, Congress sees the May 7 elections in this successor State of Andhra Pradesh as preparations for the 2019 polls even as it hinted that it may not be averse to taking former Chief Minister N Kiran Kumar Reddy back into its fold.
Projected by Opposition parties as villain of the piece in the division of Andhra Pradesh, Congress, which has seen exodus of leaders protesting bifurcation, is now looking at a decent vote percentage in high-stakes election in Seemandhra, where polls would be held for 25 Lok Sabha and 175 Assembly seats in whats seen as a direct fight between TDP-BJP combine and YSR Congress Party.
Asked if Kiran Kumar Reddy, who quit Congress in protest against the bifurcation of the state and formed Jai Samaikyandhra Party, is welcome back into the national outfit, Congress General Secretary in charge of party affairs in Andhra Pradesh, Digvijay Singh told PTI, "If he wants to come back, he has to first make up his mind.
As far as we are concerned, he (Reddy) went out; we never threw him out."
"Its very unfortunate the way Kiran has acted (quitting Congress and forming JSP)", Singh said but, referring to some key JSP leaders deserting Reddy recently, added, "He is in for a great disappointment. He is left alone."