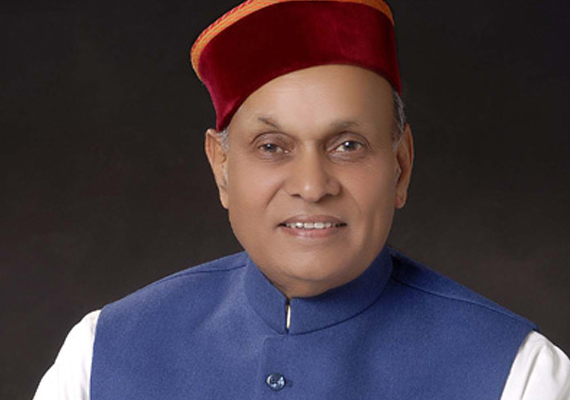 Shimla, Aug 28 : The Congress sponsored no-confidence motion against the 56-month-old Bharatiya Janata Party (BJP) government in Himachal Pradesh was defeated in the state assembly Tuesday night.
After over a nine-hour-long debate on the motion, the BJP-dominated house defeated the motion by a voice vote in the absence of Congress legislators, who staged a walkout before Chief Minister Prem Kumar Dhumal could complete his reply.
The motion was moved by Leader of Opposition Vidya Stokes and backed by 22 Congress members.
When Dhumal blamed the previous Congress government for extending favours to a private company Jaiprakash Associates Ltd (JAL) to set up a cement plant by violating land and environment rules, leading to heated arguments between the treasury and the opposition benches.
With each side trying to shout down the other, the Congress members rushed towards the chair.
The Congress members did not heed to the requests of Speaker Tulsi Ram to take their seats and the disruption continued for 40 minutes.
On the government not agreeing to register a case against the cement company, a demand put up by Stokes, all Congress members staged a walked out.
The Himachal Pradesh High Court in May imposed a penalty of Rs.100 crore on the JAL besides ordering dismantling of a captive thermal power plant constructed in the cement plant in violation of the environmental norms.
Earlier initiating the debate, Stokes said both the BJP and its government "are institutions that breed endless scandals and corruption".
"The state government is the mother of all scandals," she said.
Soon after the question hour, the speaker informed the house that he had received a notice about a motion expressing no confidence against the government.
It was immediately taken up after suspending all the business listed for the day. Even Dhumal wanted the motion taken up immediately.