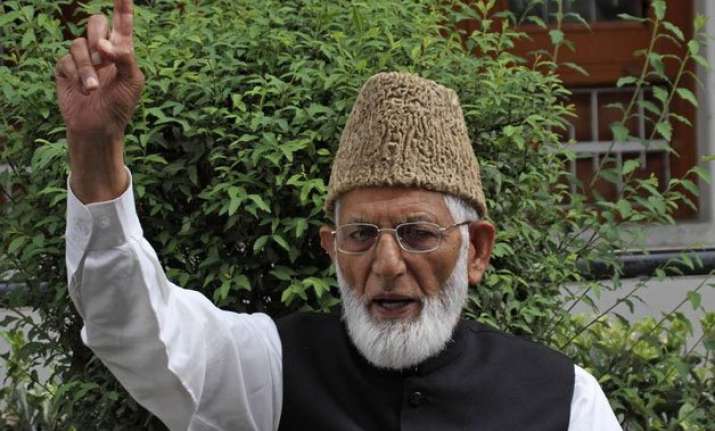 New Delhi:Just days after two back-to-back terror attacks in Jammu and Kashmir, hardline Hurriyat leader Syed Ali Shah Geelani claimed 'there is no terror' in Kashmir.
When asked about India's assertion that talks with Pakistan cannot be held under the shadow of terror, Geelani yesterday said, "There is no terror there."
Geelani, who faced a volley of questions from reporters at the Pakistan Day celebrations at the Pakistani High Commission here on Monday, however, ducked questions on the two terror attacks in Jammu last week.
Flanked by Pakistani officials, the separatist leader said what was happening in Jammu and Kashmir was "state terrorism".