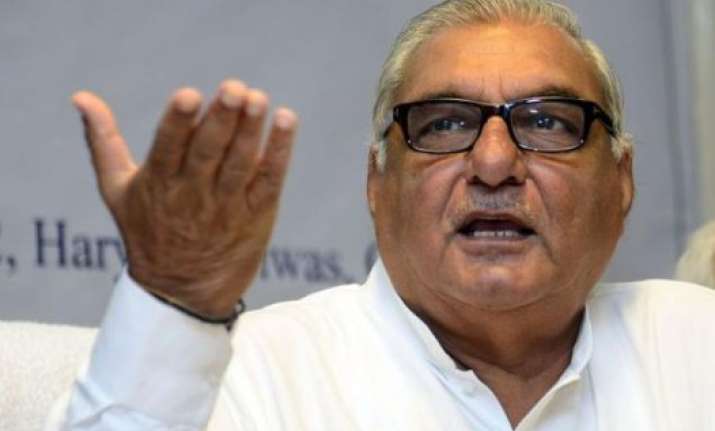 Chandigarh: Rejecting some pre-poll surveys which predict a fractured verdict in Haryana, Chief Minister Bhupinder Singh Hooda today said there will be no hung Assembly in the state.
Congress will form the government with a majority for the third time in row, Hooda told reporters in Jhajjar on the last day of campaigning.
He said it was a result of the good policies of Congress government that Haryana has emerged as a front-ranking state.
Hooda said the Congress government in the state has worked for the welfare of all the people with full transparency.
Hitting out at former Chief Minister Om Parkash Chautala, he said, "Chautala is in jail today because of his wrong deeds."
The Chief Minister also attacked BJP, saying, "BJP's policy of lies and betrayal too had been exposed."
Asked about leaders who quit Congress in Haryana recently to join other outfits, Hooda said only those leaders left the party at the last moment who had lost their base.
He said before the 2009 Assembly polls, one of the tallest leaders of the state, Bhajan Lal, quit Congress to form a new party. But still, Congress retained power, he said.
On the question of equitable distribution of water in the state, Hooda said the Hansi-Butana canal was ready, "But some people who were in league with Punjab Chief Minister Parkash Singh Badal were working against the interest of the state and not allowing canal water to reach Haryana."
On the question of Dera Sacha Sauda's political wing extending support to BJP, he said the Dera is a social organisation, not a political entity.