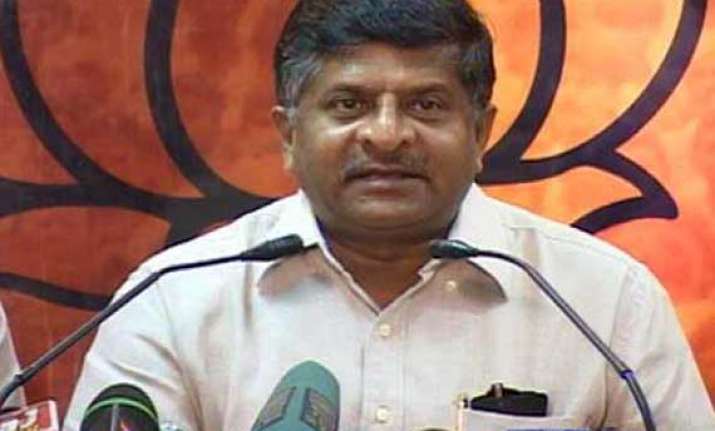 New Delhi: BJP denied that its Prime Ministerial candidate Narendera Modi had sent emissaries to meet Kashmir's separatist leader Syed Ali Shah Geelani to create a "soft corner" by making a commitment to seek a solution to the Kashmir issue.
Rejecting such claims by Geelani as "mischievous" and without any basis, the party said in a statement that no emissary has either try to meet or had met Geelani to discuss the Kashmir issue.
 BJP has demanded an apology from Geelani for the statement he made.
"We would like to demand from Geelani that he must apologise for making this false and unfounded statement," Ravi Shankar Prasad told reporters.
Geelani had yesterday claimed that two emissaries of Modi had approached him on March 22 for a meeting with him while he was in Delhi for treatment. The separatist leader said he rejected the offer citing Modi's RSS background.