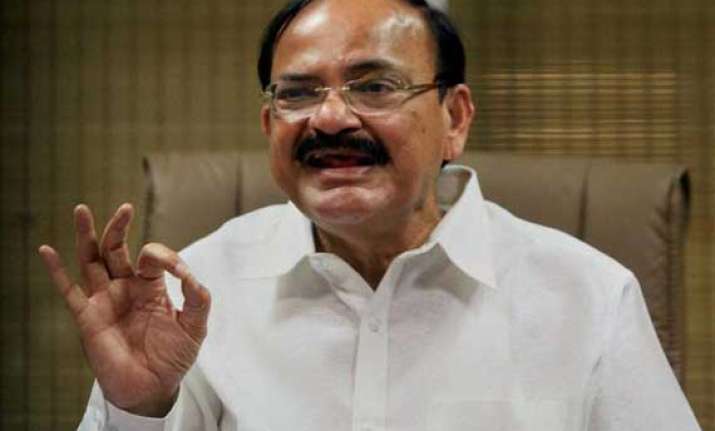 New Delhi: BJP today said there was no possibility of changing its Prime Ministerial candidate if the party did not get majority on its own and claimed there was no frustration among its leaders over not getting a ministerial berth if the party forms the government.
"There is a systematic campaign going on across the country by some people saying there are reservations that some people are not going to be accommodated and there is a possibility of changing the Prime Ministerial candidate if we do not get the numbers.
These are interested, planted stories, they have no basis whatsoever.
"I am happy to clarify as former president of the party and member of the BJP Parliamentary Board that the decision to make Narendra Modi as the Prime Ministerial candidate was unanimous.
There is no rethinking," BJP leader M Venkaiah Naidu said.