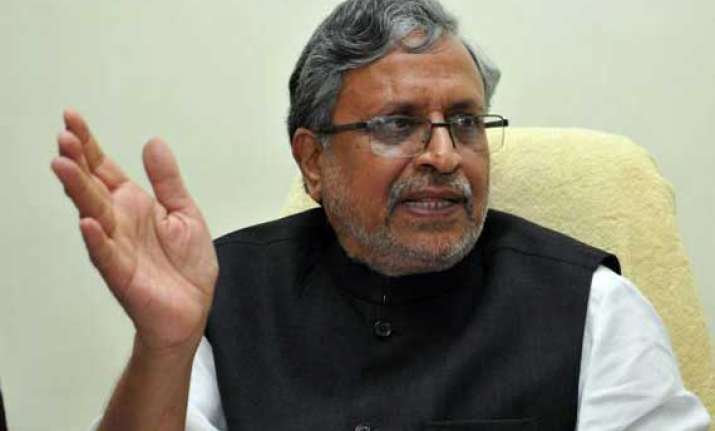 Patna:  The opposition BJP in Bihar today said the Nitish Kumar-government in the state is short on numbers and is not in a position to sustain voting on any Bill in the Assembly.
"As per the letter of support given to the Governor, Nitish Kumar government enjoyed the backing of 118 MLAs of JD(U) including the Speaker and four Independents, taking the tally to 122 in the 238-member House," senior party leader Sushil Kumar Modi told reporters here.
Of this, a minister, Parveen Amanullah resigned from the cabinet and gave up her Assembly membership to join the Aam Admi Party and another JD(U) MLA Damodar Singh died in Jharkhand recently, reducing the Treasury Bench tally to 120, he said.
The four Congress MLAs and a lone CPI member have not given any letter of support to the Governor and just voted in favour of the trust motion moved by Kumar after his break-up with the BJP in June last year, Modi added.
"The Nitish Kumar government is short of numbers and cannot sustain voting on any Bill in the state Legislature," Modi, who is the Leader of Opposition in the state Legislative Council said.