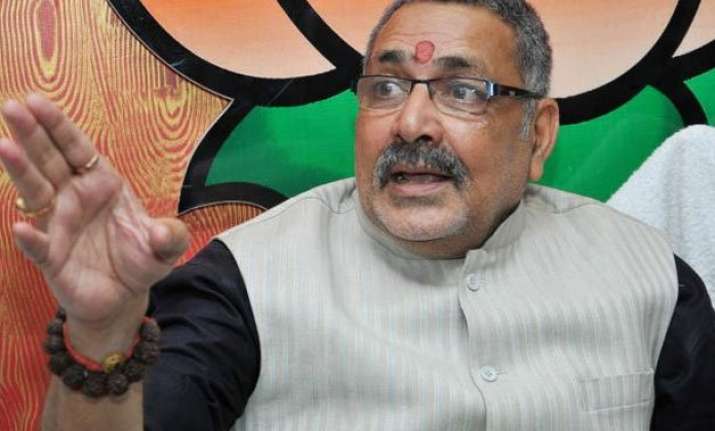 New Delhi: BJP firebrand leader Giriraj Singh today reminded RJD chief that Bihar Chief Minister Nitish Kumar is actually a 'divorcee' groom.
"Nitish betrayed George Fernande, then parted his ways with Lalu and later the BJP. Now he has gone back for an engagement with Lalu. He is a divorcee groom," he said.
Singh's remark came in the wake of Lalu taunting the BJP for not announcing its chief ministerial candidate for Bihar by asking them to name the  'dulha' (groom).
"We, the grand alliance, have dulha (bridegroom) Nitish Kumar. But BJP-led NDA has no dulha," he had said.
The first and second phase of polling in the state witnessed 57 per cent and 54.82 per cent voter turnout respectively. The remaining 3 phases polling will be held on October 28, November 1 and November 5. Counting of votes will be held on November 8.