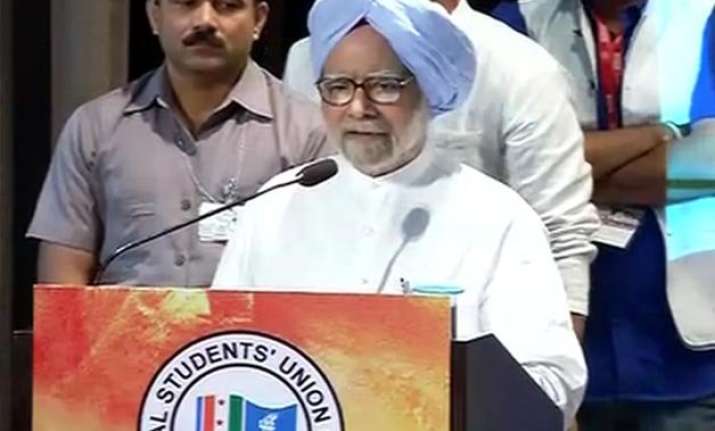 New Delhi: Former Prime Minister Manmohan Singh today defended himself over the allegations made by former TRAI chairman Pradip Baijal in connection with multi-crore 2G scam.
He said that the ruling BJP government is trying to divert the attention from core issues and that's why it is indulging in smear campaign against the erstwhile regime led by him.
"BJP blames corruption in UPA government. But I want to assure that we have been fighting corruption. We continue to do so. I can say in all humility that I never used my public office to enrich myself, my friends or my family.. but BJP is highlighting it to divert attention," he said.
Speaking at NSUI national convention, Singh denied the charges made by Prime Minister Narendra Modi against the previous UPA governments.
Baijal, who was probed for several years for his role in the 2G scam, claimed that UPA II ruined his reputation to divert corruption charges against its coalition government.
Singh further said that under NDA government, institutions of democracy are under threat.
"What BJP constantly talks about is, there was policy paralysis when the UPA government was there, this is totally untrue. When we left office in 2014, in the past 10 yrs our economy grew at an average annual rate of 8.5%," he said.
"We had launched many new programs. New schemes, we had put in place many new policies. This had led to profound social transformation and unprecedented economic growth as well. Many of our programs are now being repackaged and marketed as initiatives of Modi government," he added.