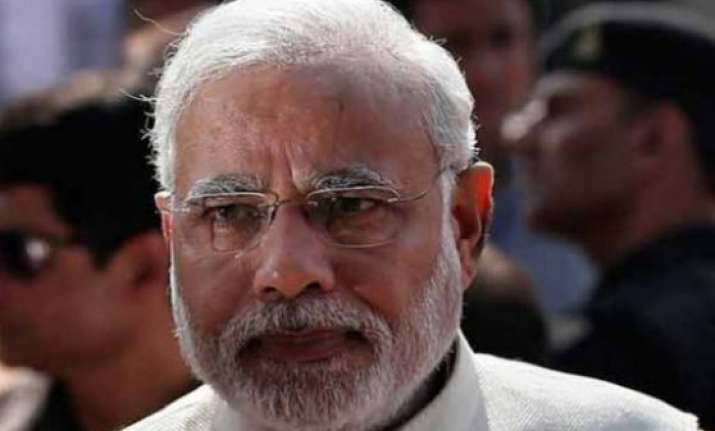 New Delhi: Nepal Foreign Minister Mahendra Bahadur Pandey will call on Prime Minister Narendra Modi tomorrow to invite him for the 18th SAARC Summit to be held on November 26 in Kathmandu.
Ahead of his meeting with Modi, Pandey will hold talks with his counterpart Sushma Swaraj during which two sides are expected to discuss the agenda for the SAARC ministerial meet on November 25, a day ahead of the Summit.
The two-day South Asian Association for Regional Cooperation (SAARC) summit will be inaugurated on November 26.
Nepal will chair the summit of the regional grouping, which has Afghanistan, Bangladesh, Bhutan, India, the Maldives, Nepal, Pakistan and Sri Lanka as its members.
This will be Modi's second visit to Nepal as he has made it clear that he will be attending the SAARC Summit.
As part of his 'neighbours first' policy, the Prime Minister had visited Nepal in August during which he addressed a joint session of the Constituent Assembly in Kathmandu. Modi had also invited all the SAARC leaders for his swearing-in ceremony here on May 26.
Nepal is hosting the SAARC Summit after an interval of 12 years. The country previously hosted the summit in 2002, when then Prime Minister Atal Bihari Vajpayee and former Pakistani military ruler Pervez Musharraf met in Kathmandu.
The last Summit was held in Maldives in 2011 and the next was to be held in Nepal last year but due to political uncertainties it was postponed to this year.
The agreements signed in Maldives SAARC meet included pacts on Rapid Response to Natural Disasters, the SAARC Seed Bank Agreement, the SAARC Agreement on Multilateral Arrangement on Recognition of Conformity Assessment and the SAARC Agreement on Implementation Regional Standards.
The SAARC preparatory committee meeting consisting of joint secretaries will take place on November 22 and the foreign secretary level standing committee will meet from November 23-24.