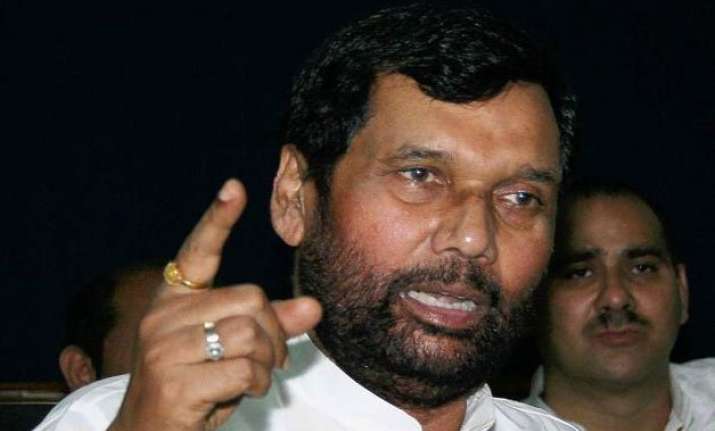 Mumbai:  Union Food Minister Ram Vilas Paswan today exuded confidence that the National Democratic Alliance (NDA) will get maximum seats in the ensuing Bihar Assembly elections.
"The opposition is in disarray. We are confident of performing well and I am sure we will get the maximum seats," the Lok Janshakti Party president told reporters here.
The LJP leader said his son Chirag Paswan, an MP, is overseeing the party's poll campaign in Bihar.
Lauding the work done by the Modi government in the last one year, Paswan said, "We have reduced inflation and corruption."
The Modi government is also making efforts to bring back black money stashed abroad to India. Indians living abroad feel proud of Modi government, he said.
"The morale of the opposition is down. Now, they are opposing just for the sake of it. Opposition has become like a wrestler trounced badly in a bout," the minister added.
Paswan said his party did not support the beef ban in Maharashtra.
We are with NDA on the agenda of development, he said.
Paswan visited the Ambedkar memorial at Dadar's Chaityabhumi and offered floral tributes to the architect of the Constitution.
The Ambedkar memorial at Chaityabhumi should be developed on the lines of Rajghat memorial in Delhi, he said.
Paswan, who was accompanied by Chirag, also addressed a meeting of party workers here.