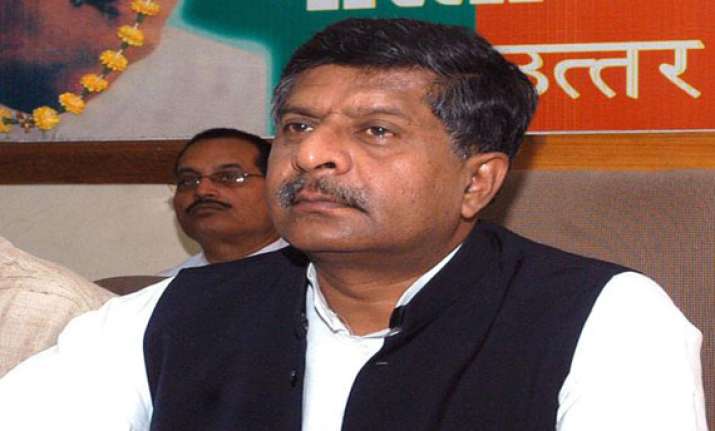 Guwahati: BJP today exuded confidence that the National Democratic Alliance will come to power with a clear majority of over 300 seats.
"We are talking about 272, but do not be surprised if we cross 300. We are very confident about it," BJP Deputy Leader in Rajya Sabha Ravi Shankar Prasad told reporters here.
The 'Modi wave' gripping the country is similar to that of 'Jai Prakash Movement' trying to free the country from the rule of Indira Gandhi, Prasad said.
"The secular-communal card has been played for long in India. Nitish Kumar, Mulayam Singh, Sonia Gandhi, Rahul Gandhi and Tarun Gogoi does not have any other thing to say," he said.
"(Now) the secular-communal card is exhausted. It is an expired cheque. Congress is deliberately trying to polarize this election. They don't have anything to reply on inflation, joblessness and corruption," the senior BJP leader said.
Charging Congress, AIUDF and AGP with having secret understanding and trying to polarise voters, Prasad said "every Congressman is conspicuously silent" on different scams and land deals of Sonia Gandhi's son-in-law Robert Vadra.On Ram Temple issue, he said, "It is not an election issue. It is a larger issue."
Prasad alleged that Prime Minister Manmohan Singh did not award a single big industry to Assam despite being to Rajya Sabha from the state since 1991.