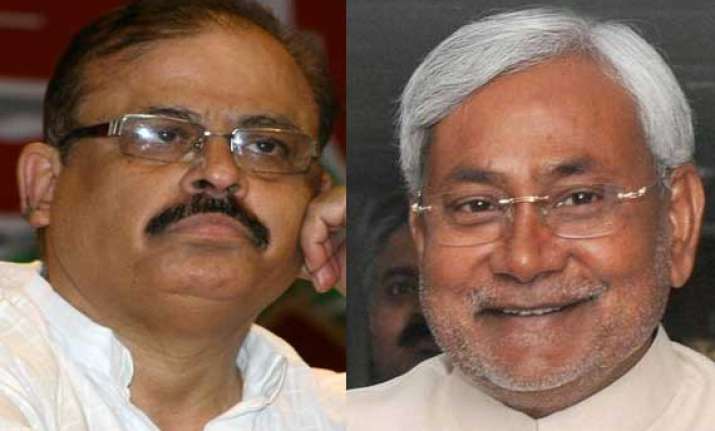 Patna, Jun 3: NCP today slammed Bihar Chief Minister Nitish Kumar for failing to be tough against those who indulged in violence here while taking part in the slain Ranvir Sena chief Brahmeshwar Singh alias Mukhiyaji's funeral procession yesterday and demanded a CBI inquiry into the murder.
"Nitish has simply failed to perform 'rajdharma' by not cracking down against those people who perpetrated violence in Patna yesterday ... It appeared that they (perpetrators of violence) had licence to do so as police were under orders of the state government not to take stern action against them," NCP General Secretary Tariq Anwar told reporters here.
Kumar, he said, went on with his 'sevayatra' in Bhagalpur even as Patna bore the brunt of violence of the Ranvir Sena.
He flayed the state government for remaining 'a mute spectator' to the mayhem caused in Patna and Bhojpur by the Ranvir Sena supporters who, he said, attacked both policemen and the general people at will, set afire several vehicles and enforced shutdown along the route of the private militia leader's funeral procession.
The incidents proved that there was no rule of law in Bihar, he said and claimed that such anarchy was witnessed for the first time in the history of the state during the tenure of a government which boasts of ushering in 'sushashan' (good governance).
The NCP leader said Kumar owed an explanation to the people of Bihar as to under what circumstances he did not order the police to take tough action against the Sena marauders in Patna.
He questioned the state government for not providing security to Singh despite the known threat perception to his life and charged it and Kumar in particular with deriliction of duty that led to the killing of Singh and subsequent violence in Bihar.