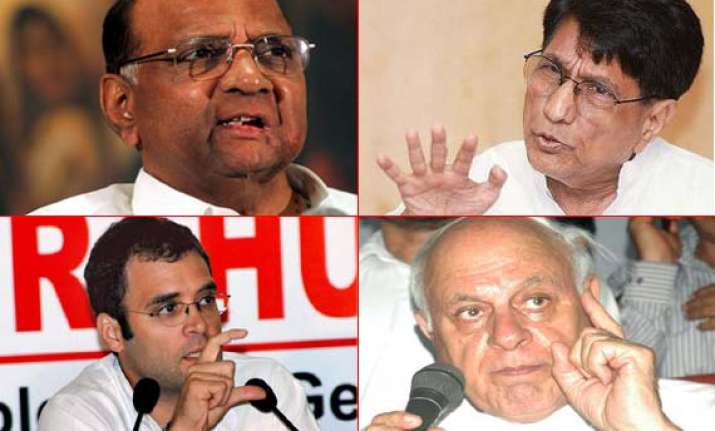 New Delhi: The fate of the controversial ordinance on convicted lawmakers is expected to be sealed at the meeting of the Union Cabinet today with Congress Vice-President Rahul Gandhi having attacked the measure and the government.
Prime Minister Manmohan Singh, who returned from a foreign visit, will preside over the Cabinet after meeting President Pranab Mukherjee, who is said to have reservations over the move to provide immunity to MPs and MLAs from immediate disqualification overriding a Supreme Court judgement on the issue.
The Cabinet meet will be preceded by a meeting of the Congress core group that includes party chief Sonia Gandhi, the Prime Minister and top ministers. Law Minister Kapil Sibal may be called to the meeting.
The Cabinet note for todays's meeting talks of two options -- await the promulgation of the ordinance by the President or withdraw it.